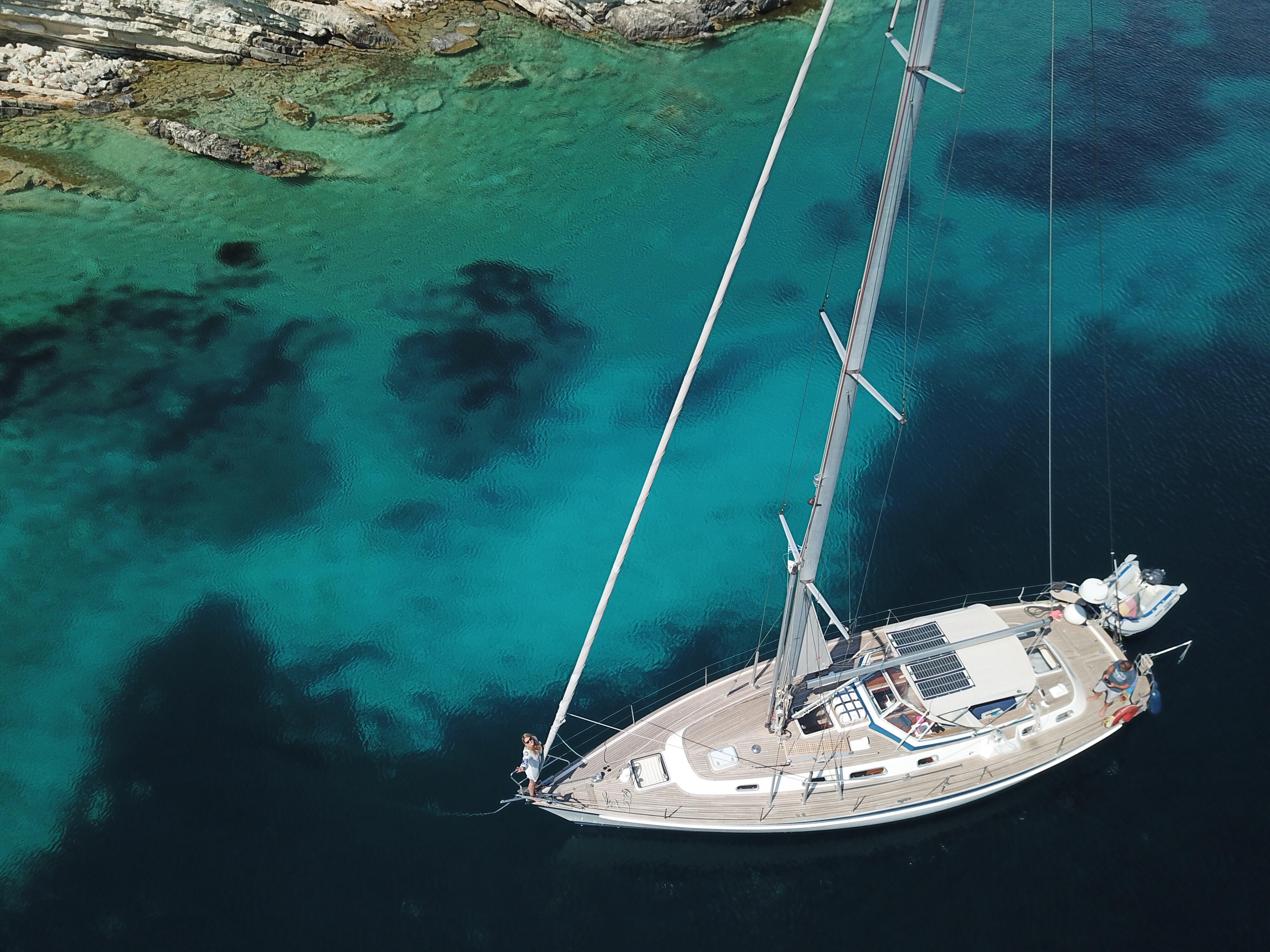 Only 2 km or so south of Paxos is the island of Antipaxos; an even smaller, almost uninhabited with small vineyards. There are two beaches in the north end, Vrika and Voutoumi. Here you have some of the finest clear blue seas in the world safe for swimming and snorkeling. South of these two beaches, there are many smaller, more private coves that can be reached without too much difficulty.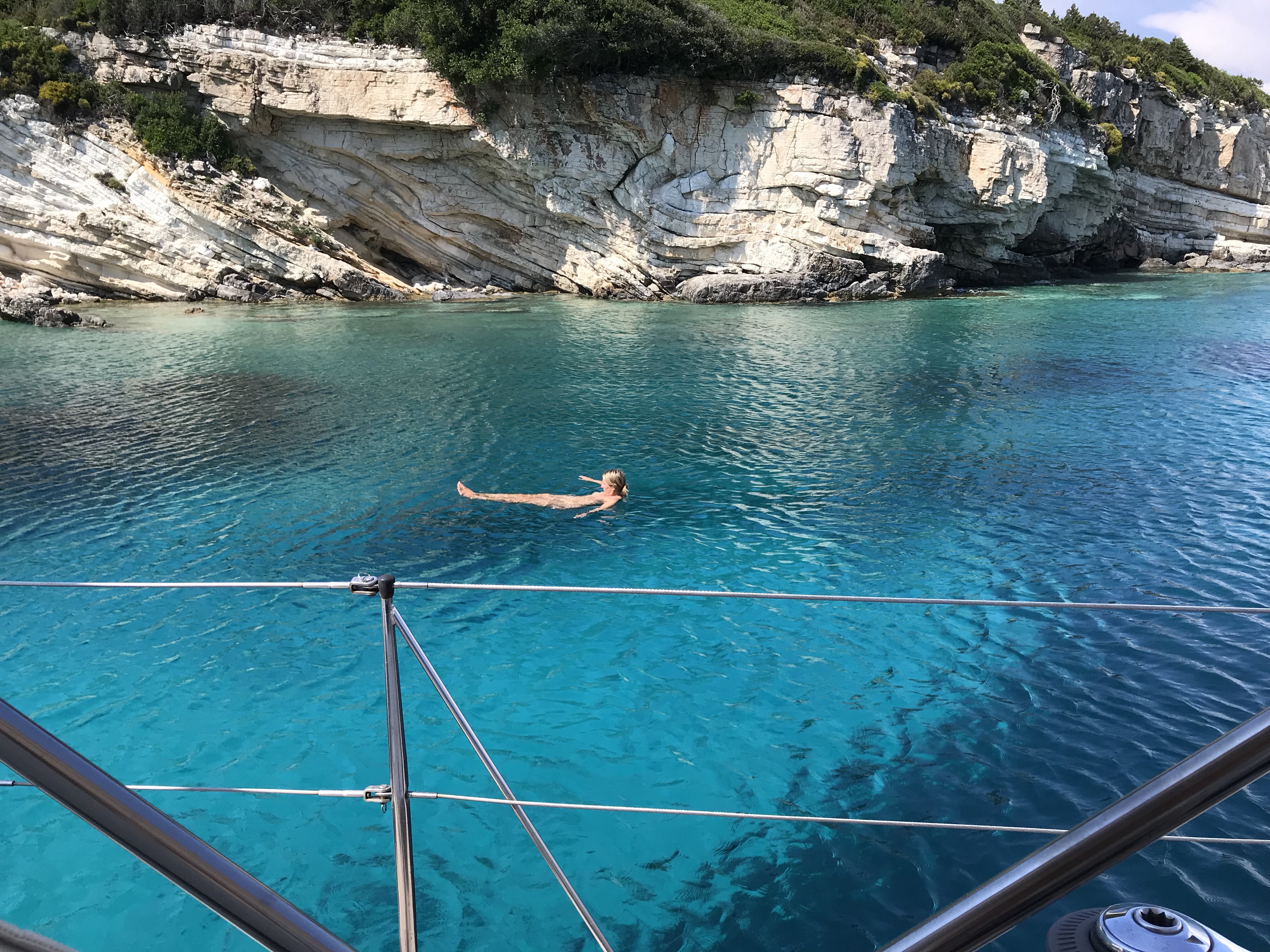 Your visit to Paxos would really not be complete without a trip to Antipaxos, it is a unique experience that makes you feel heaven on earth! The islands have become very fashionable with Italians and are popular with charter fleets. Consequently they are very crowded during the months of July and August. Outside these times, they and their numerous attractive anchorages are a delight to visit.
2 German Hallberg Rassy 43 (SY Flora on the left, Victoria on the right!) An die Flora Crew: Lustig wars mit Euch, freuen uns jetzt schon auf unser nächstes Treffen!
Paxos: Visiting yachts have the option of berthing in the main harbour of Port Gaios or in the anchorages of Lakka, Mongonisi and Longos on the same island.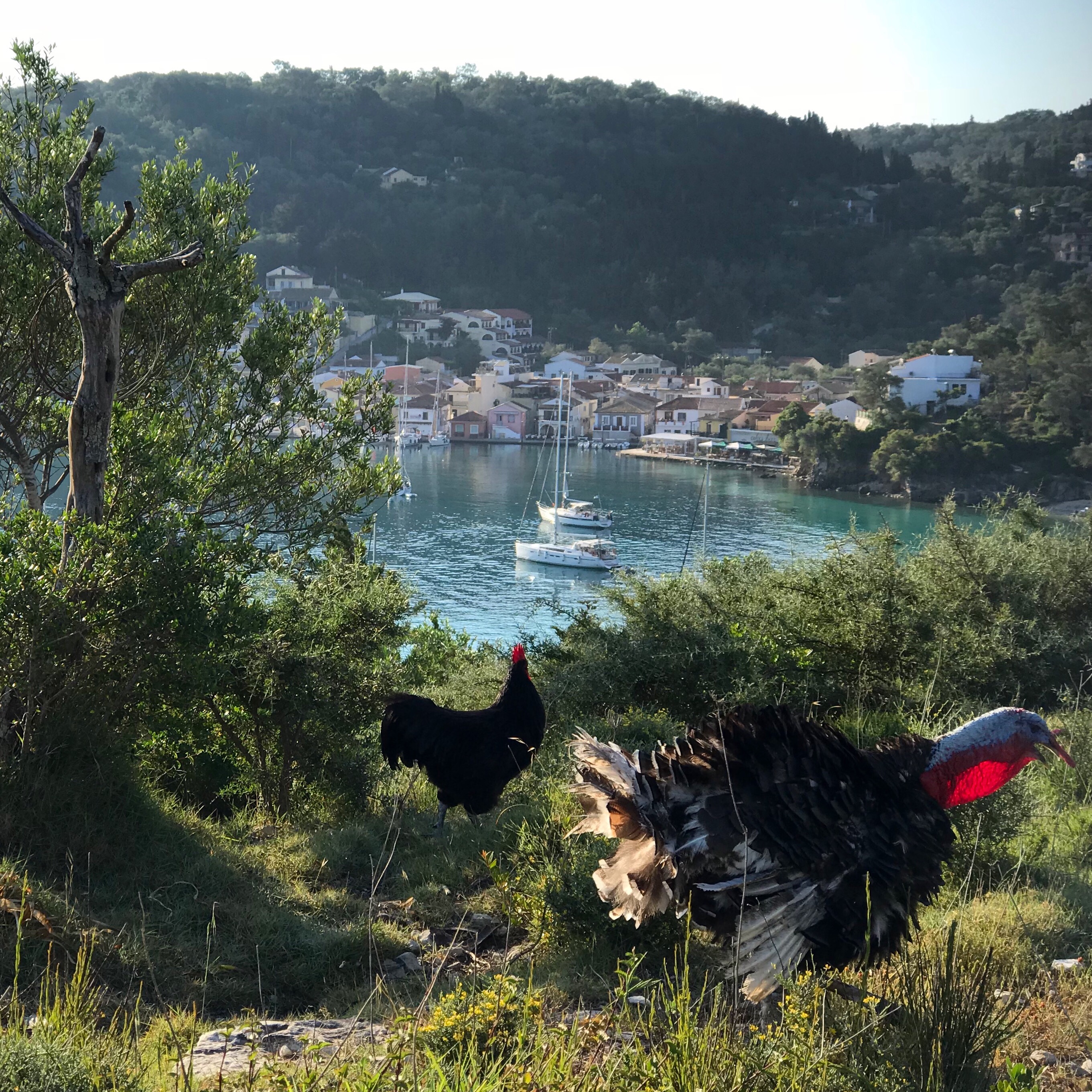 Stunning Lakka (We paid nothing for the excellent anchorage, very calm and protected)
Back to life on land! There's so much to learn from each individual person we cross paths with. To be able to move wherever my heart desires with our boat is awesome. I'm grateful for that. Greece has more than 6000 islands, some 200 of which are inhabited, others little more than rocks. But which is the right one for us? We need more time! Kisses Biggi
Earlier this week we met the inspiring crew of Midnight Blue S/Y, who have been following us for quite a long time and sailing over 15 years in the Greek Ionian Sea. Thank you, guys!