The Corinth Canal is one of the largest construction projects in the history of Greece. To avoid having ships sail around the Peloponnese, there have been many attempts to unite the two seas, since ancient times.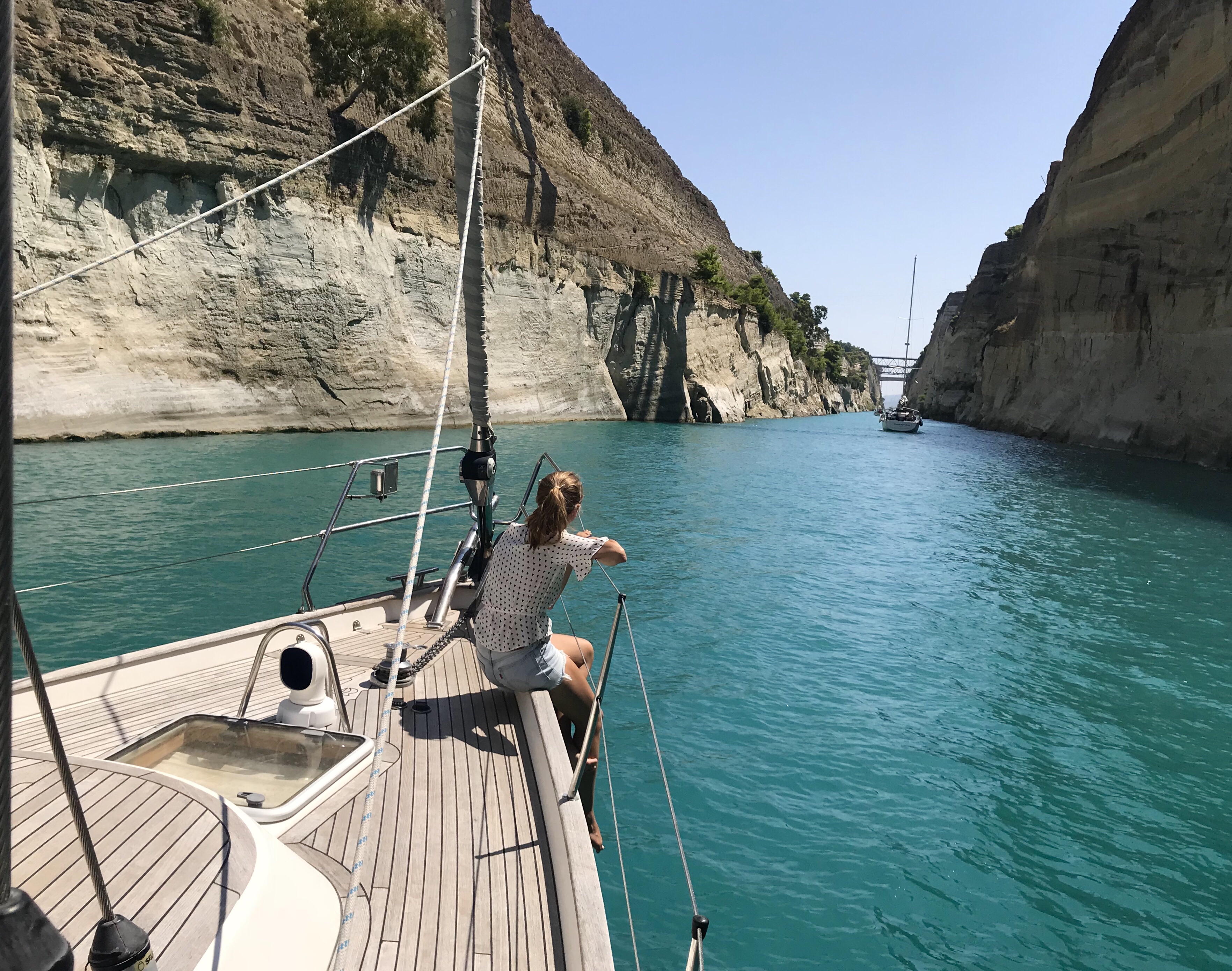 The project of the opening of the canal of Corinth was pioneer in the 19th century, a construction dream – a challenge that lasted 2.300 years.
In July 1893 after 11 years of 2.500 workers working hard, this construction dream came true and finally this technical exploit became a reality.
The sailing across the canal was a unique experience with a breathtaking view. The color of the water has many amazing shades of emerald and the rocks, with their sprouting bushes and pines, rise imposingly at 70 meters.
Our bill came to 230,- Euros to go 3.2 miles. The Corinthian Canal is one of the most expensive stretches of the water in the world!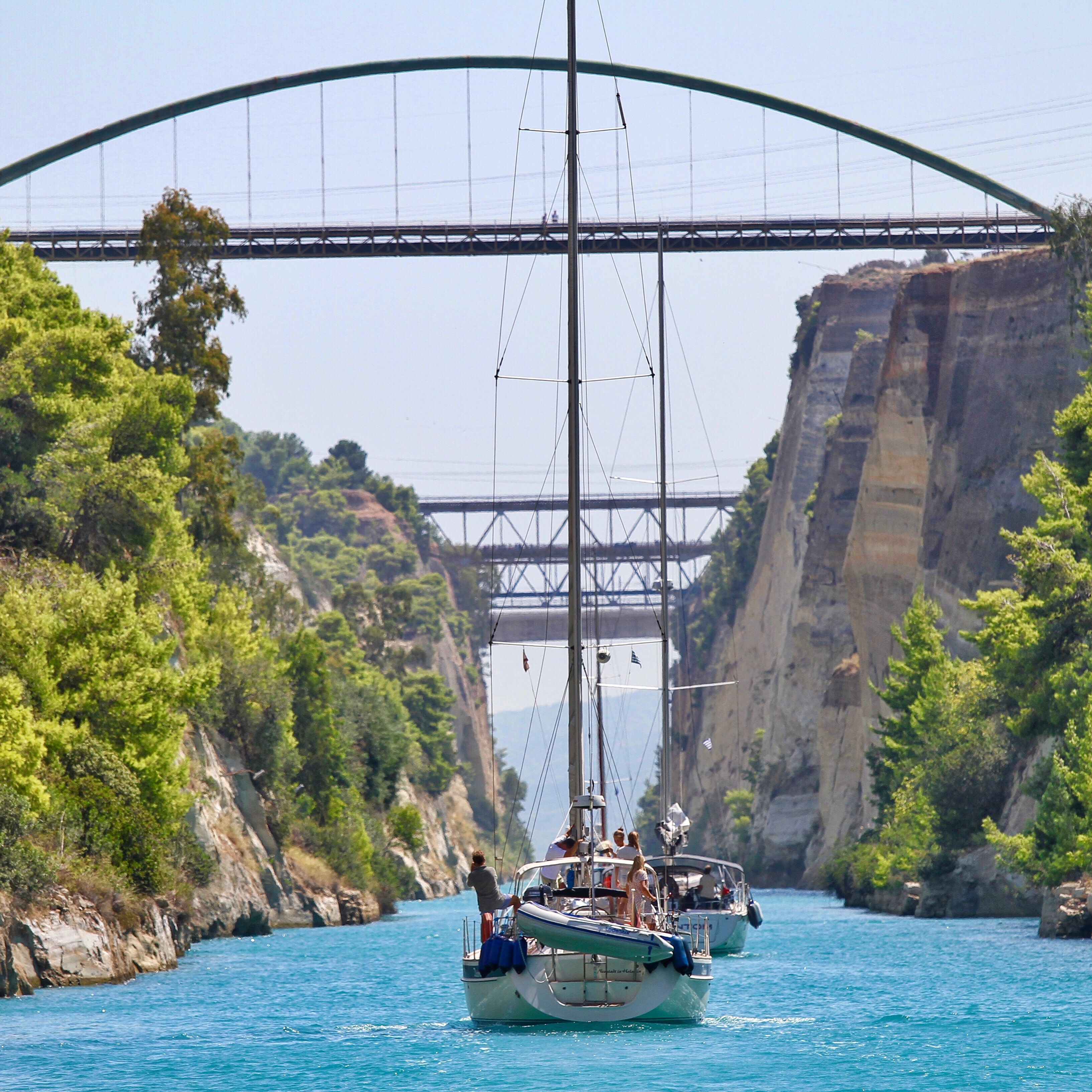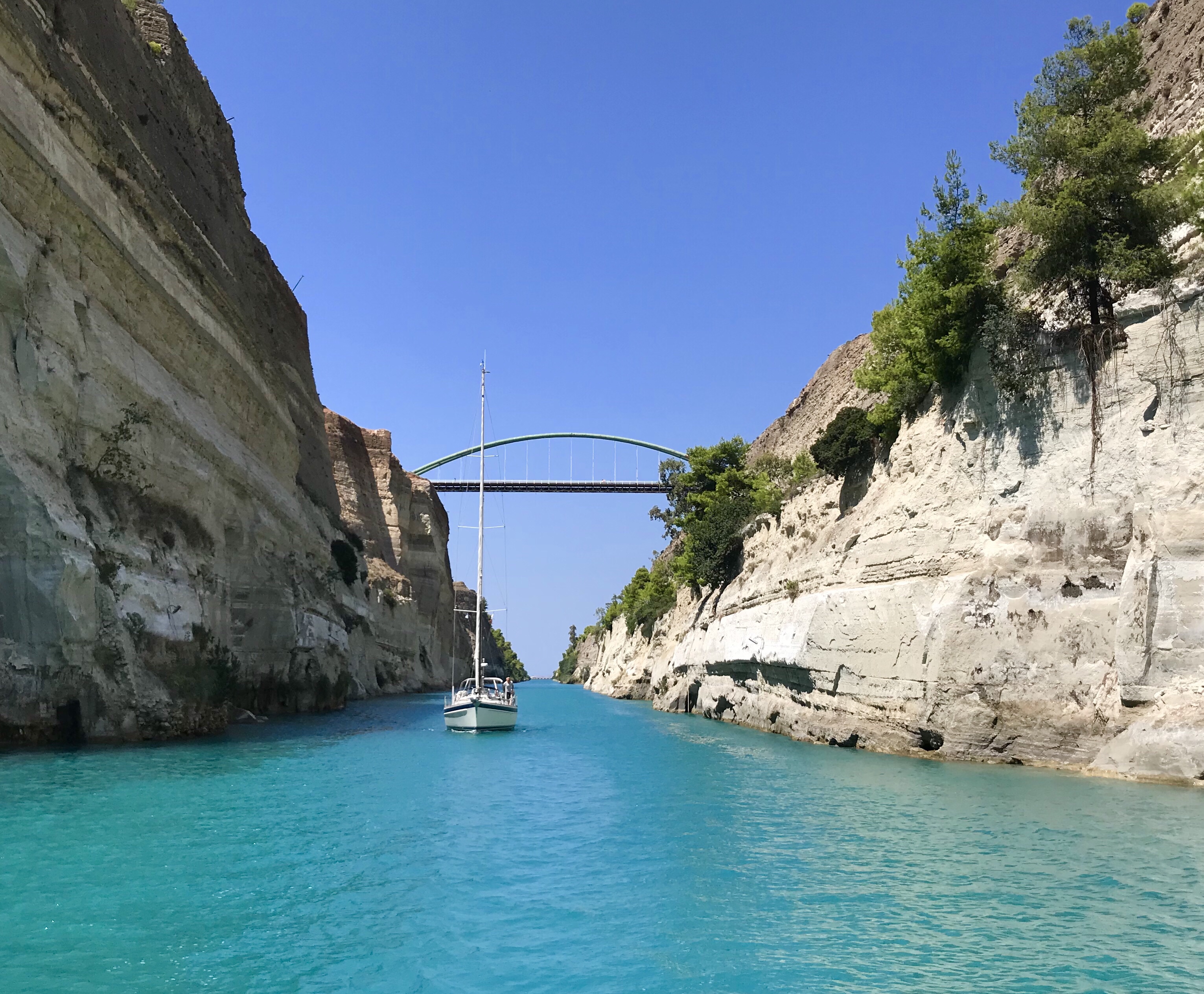 Saronic Islands….. here we come! __/)__