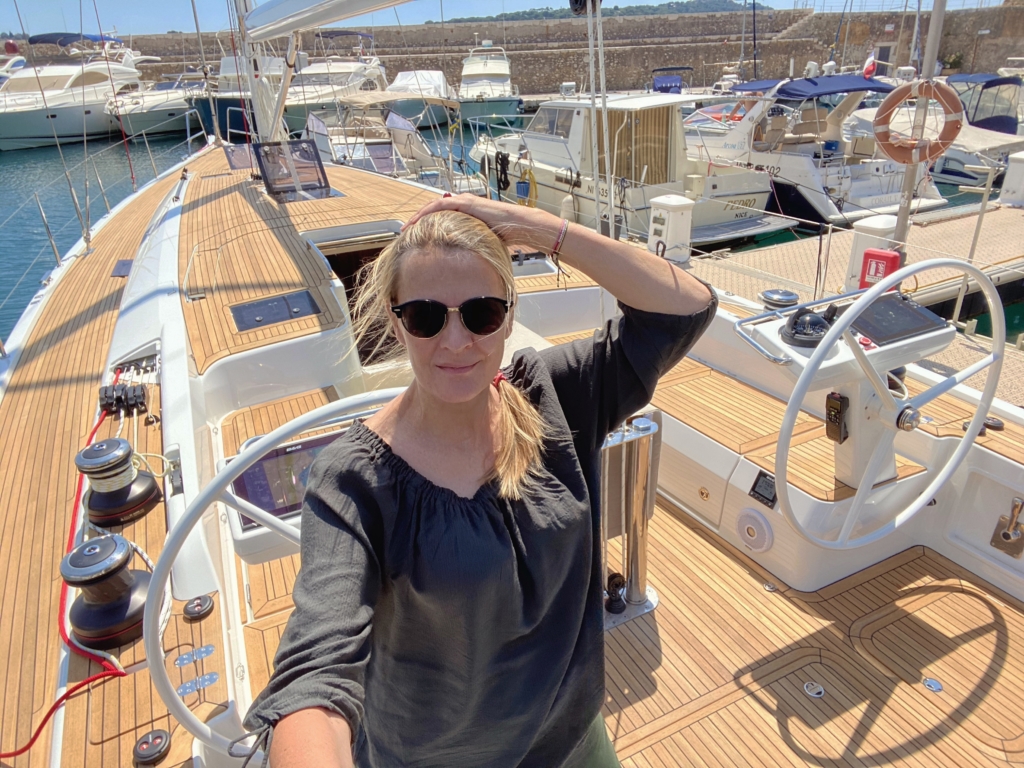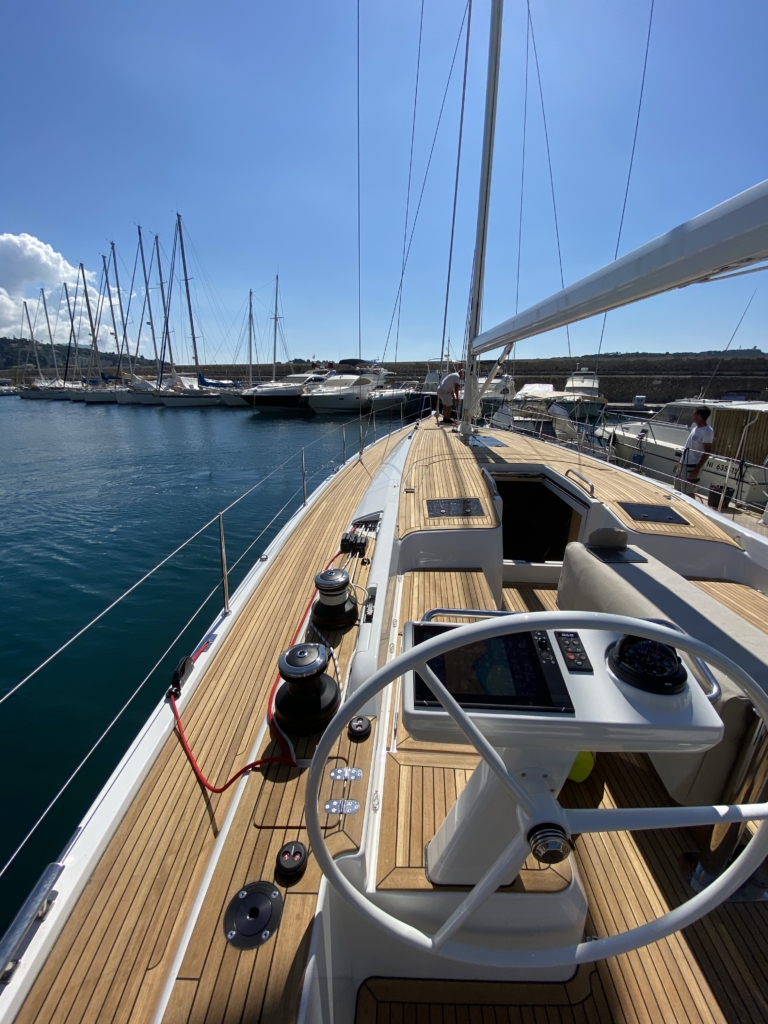 Bonjour! Zwick mich, ich glaube ich träume dies alles hier. Es ist Sonntag und ich liege doch tatsächlich unter dem Sonnendeck auf der Ambra im malerischen Hafen von Villefranche-sur-Mer. Eine unglaublich intensive Woche liegt hinter uns.
Am Montag sind wir hier vollbeladen bis unters Dach mit Auto samt Anhänger angekommen und hatten keinen blassen Schimmer, wie lange es wohl dauern würde bis wir zum ersten Mal auf unser neuen Ambra aufs offene Meer rausfahren würden.
Wir haben den Umzug von der Victoria auf die Ambra wirklich unterschätzt. Zusätzlich unseren persönlichen Sachen haben wir u.a. die komplette Kücheneinrichtung inklusive Espresso-Maschine, alle Segel, das Dinghy mit Außenbordmotor, ein SUP, 10 Fender mit Leinen , Fahrräder, zusätzliche Anker sowie Bettwäsche, Bettdecken und Handtücher für 8 Personen und on top die ganze technische Ausrüstung aus München mitgebracht. Puh.
Wir wurden super professionell von Nautor's Swan empfangen und sogar Thorsten Flack von Nautor's war aus Hamburg gekommen. Wir haben uns bei ihm super aufgehoben gefühlt und sind ihm sehr dankbar für seine tolle Eiweisung.
Die ersten 2 Tage waren die Elektriker, die Mechaniker und die Segelmacher an Board und es wurde gefühlt jedes einzelne Schräubchen nochmal kontrolliert und wir haben jede Schublade 3mal neu eingerichtet. Dann endlich ging es los für die Übergabe und wir segelten direkt mit 10 Knoten raus Richtung Cap Ferrat.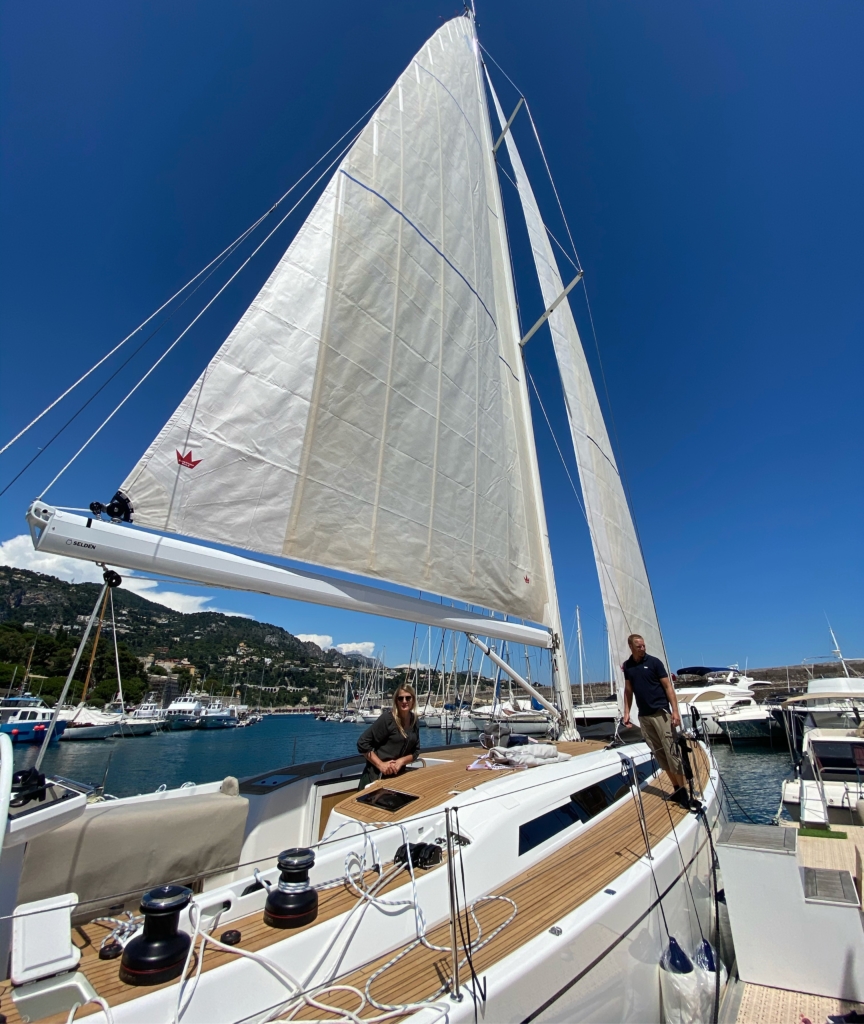 Ein wundervoller Tag für uns, der Tag der Tage und wir sind super happy mit Ambra. Sie ist schnell, geräumig, chic bis ins Detail, super modern und auch für uns als kleine Crew gut zu segeln. Mehr dazu im Detail später, wir müssen jetzt erstmal etwas zu Ruhe kommen und richtig ankommen. Wie Thorsten so schön sagt: Welcome to the world of Swan!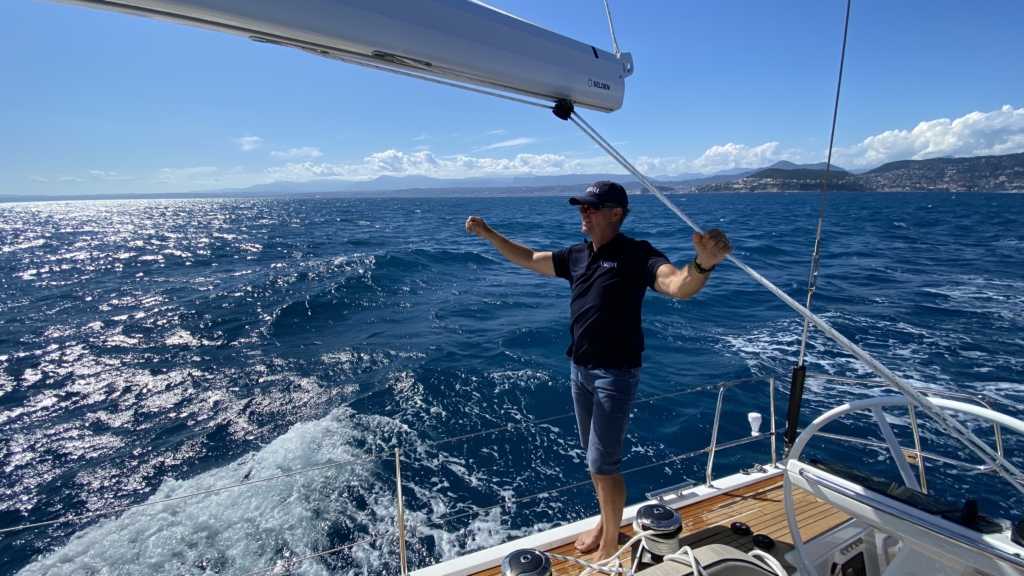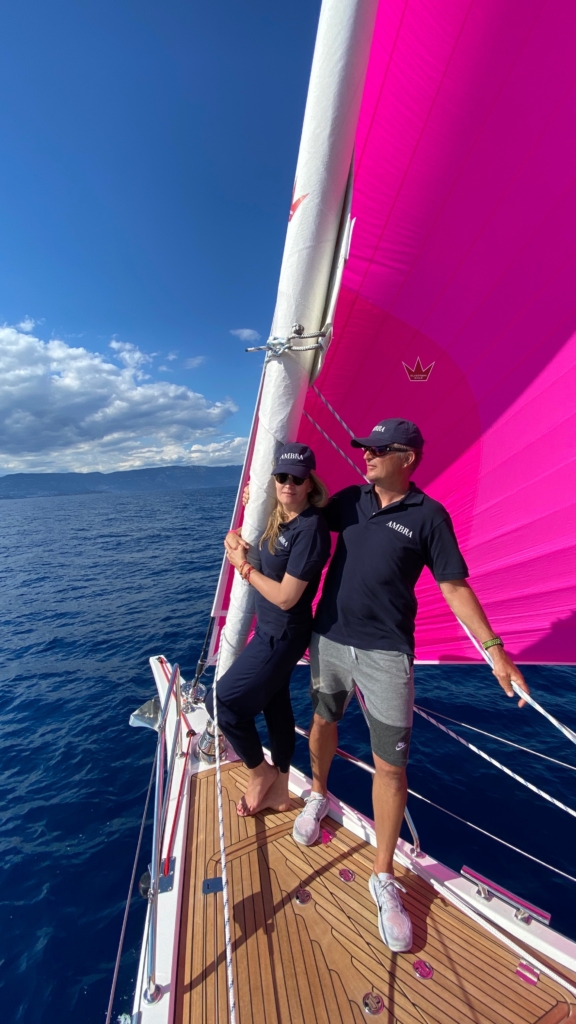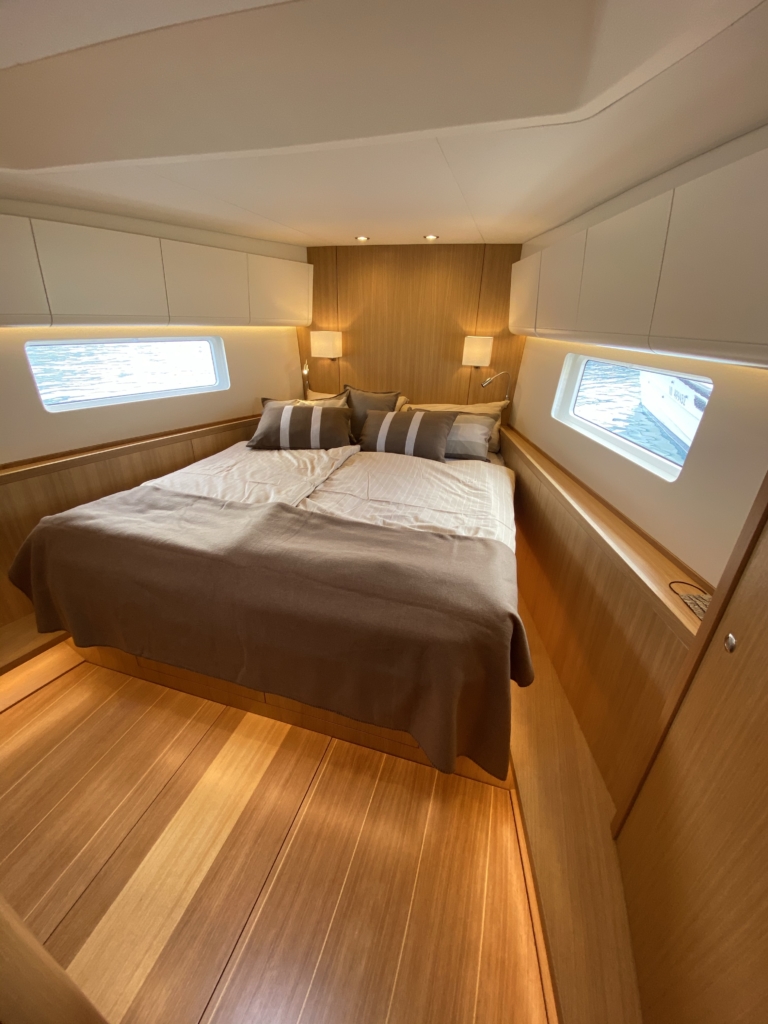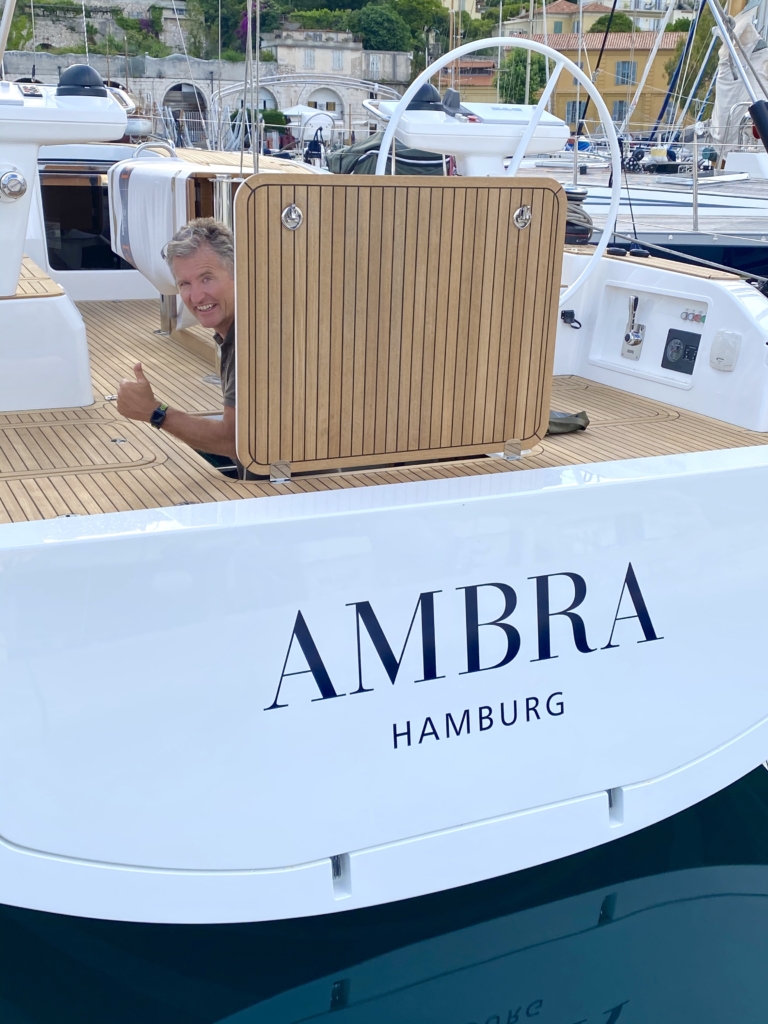 Die ersten Segelvideos von Ambra findest Du hier ?