Bright and breezy Essaouira, on Morocco's Atlantic coast, is an enchanting, laid-back alternative to the frenetic melting-pot of Marrakesh. The town's name means "little picture" in Arabic, and it's a painter's dream location, with a vibrant blue-and-white "medina" (inner walled city), enclosed by fairy-tale, sand-coloured ramparts and imposing stone gates ("Babs"). Beyond the colourful port, rolling waves and a wide buttery beach stretching for miles complete the canvas.
What if we take you with us beyond the beach of Essaouira to the hidden parts of this ancient coastal city into the heart of the medina?
From designer goodies to kite-surfing, Morocco's windy city is worth the trip!
My biggest regret going to Essaouira is that I didn't bring an empty suitcase. The walled medina in this brilliant Moroccan city has a smorgasbord of shops with hand-crafted and stylish interior goodies. I would have filled that empty case with woollen carpets, light fixtures and hand-painted ceramics for a fraction of the price you'd pay at home.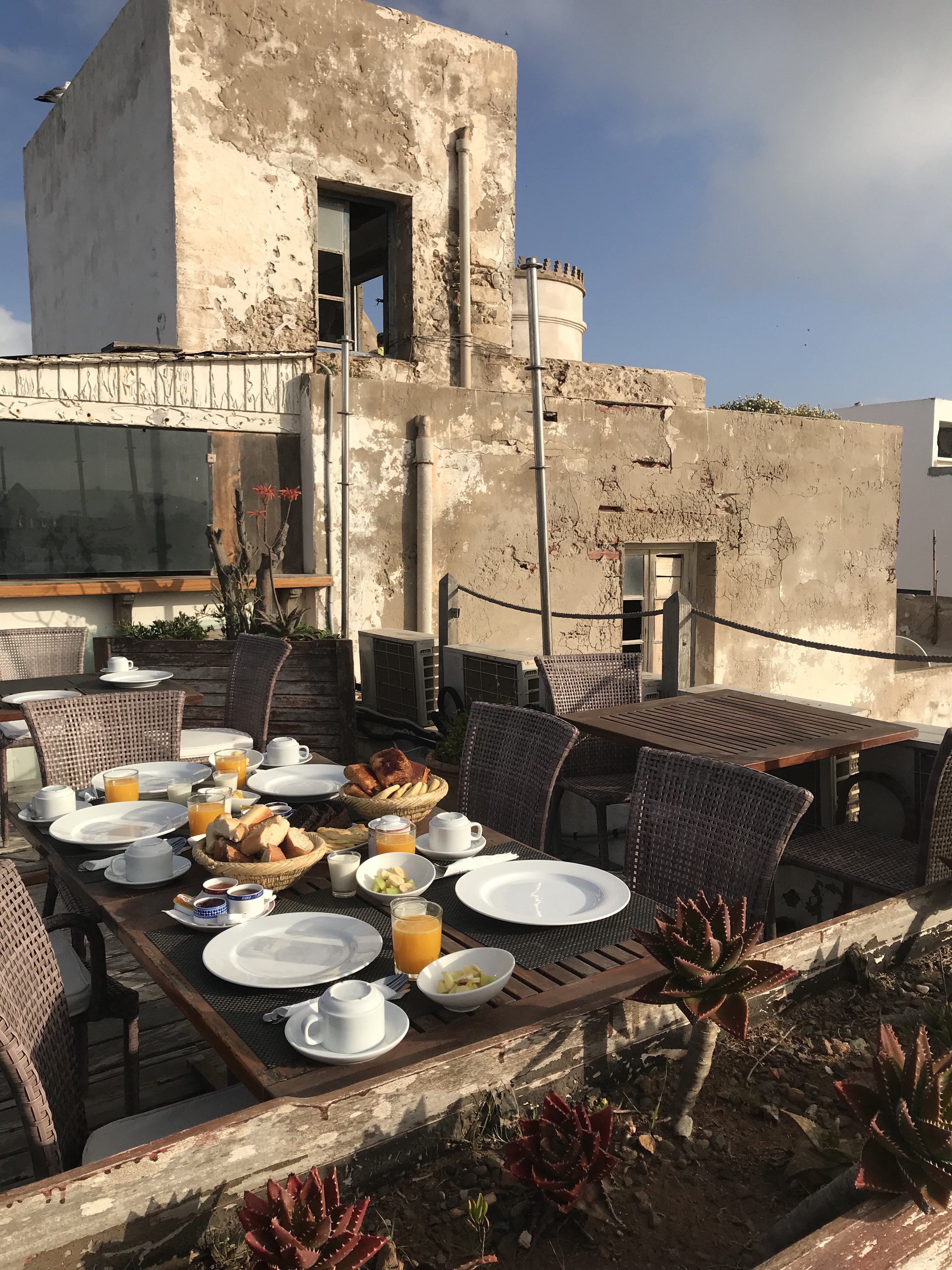 Of course, there's more to these spice-scented lanes than shopping. The medina is the buzzy heart of Essaouira, retaining a traditional Arabic character. But beyond it, a long, sandy beach is a playground for kite- and wind-surfers.
Known as the 'Windy City of Africa', the lashing Atlantic wind can make sunbathing uncomfortable, but the beach, and its colourful sunsets, can be enjoyed on horse or camel back.