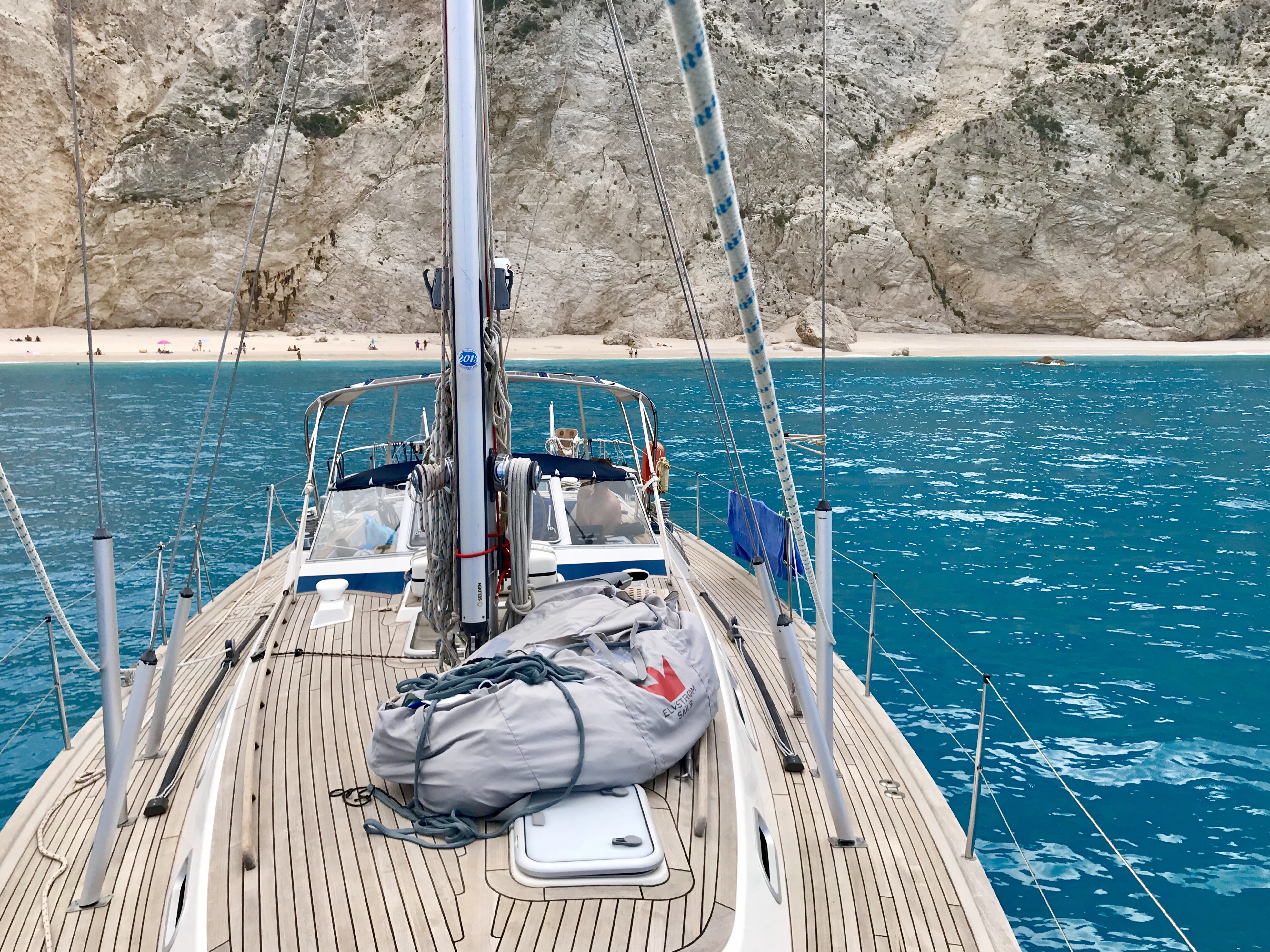 Porto Katsiki is among the 10 best beaches in Greece and in the Mediterranean. It is located 45 km southwest of the island's capital. The abrupt white cliffs form a wild yet magnificent backdrop and a unique antithesis with the deep blue waters of the Ionian.
Lush vegetation covers the surrounding area creating one of the most idyllic landscapes in the world. The cliffs offer some beautiful shaded spots for some privacy and relaxing sunbathing.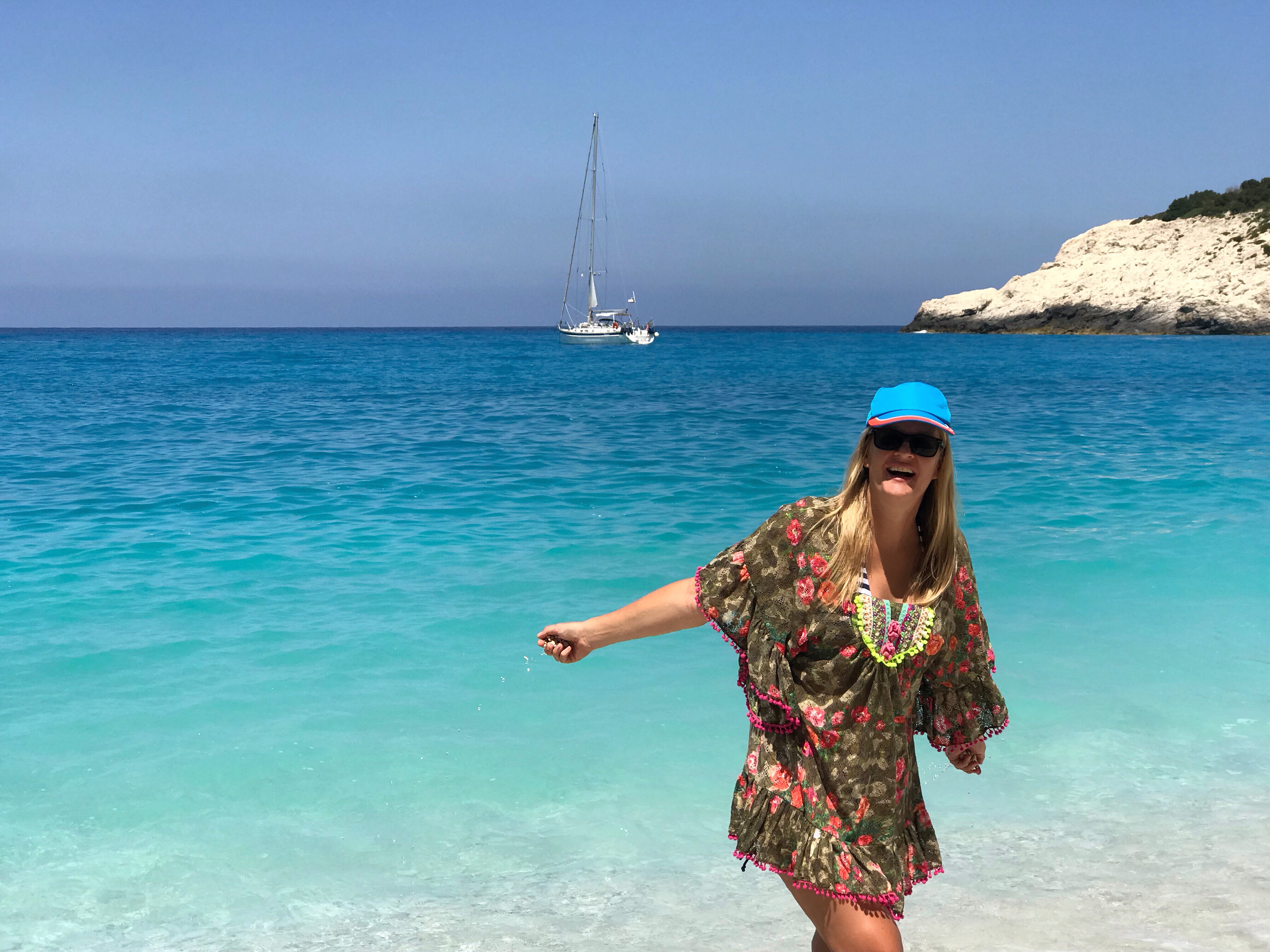 To truly enjoy Porto Katsiki, you should visit it early in the summer, during late May or early June, to avoid crowds on the beach. If you are visiting Lefkada during summer season peak, the best is to visit Porto Katsiki during the morning hours or late in the afternoon.
This beach will take your breath with its magnificent beauty. The beauty of its turquoise blue waters, green grass on the top of the imposing cliffs and long golden sandy beach will leave a strong impression in your memory.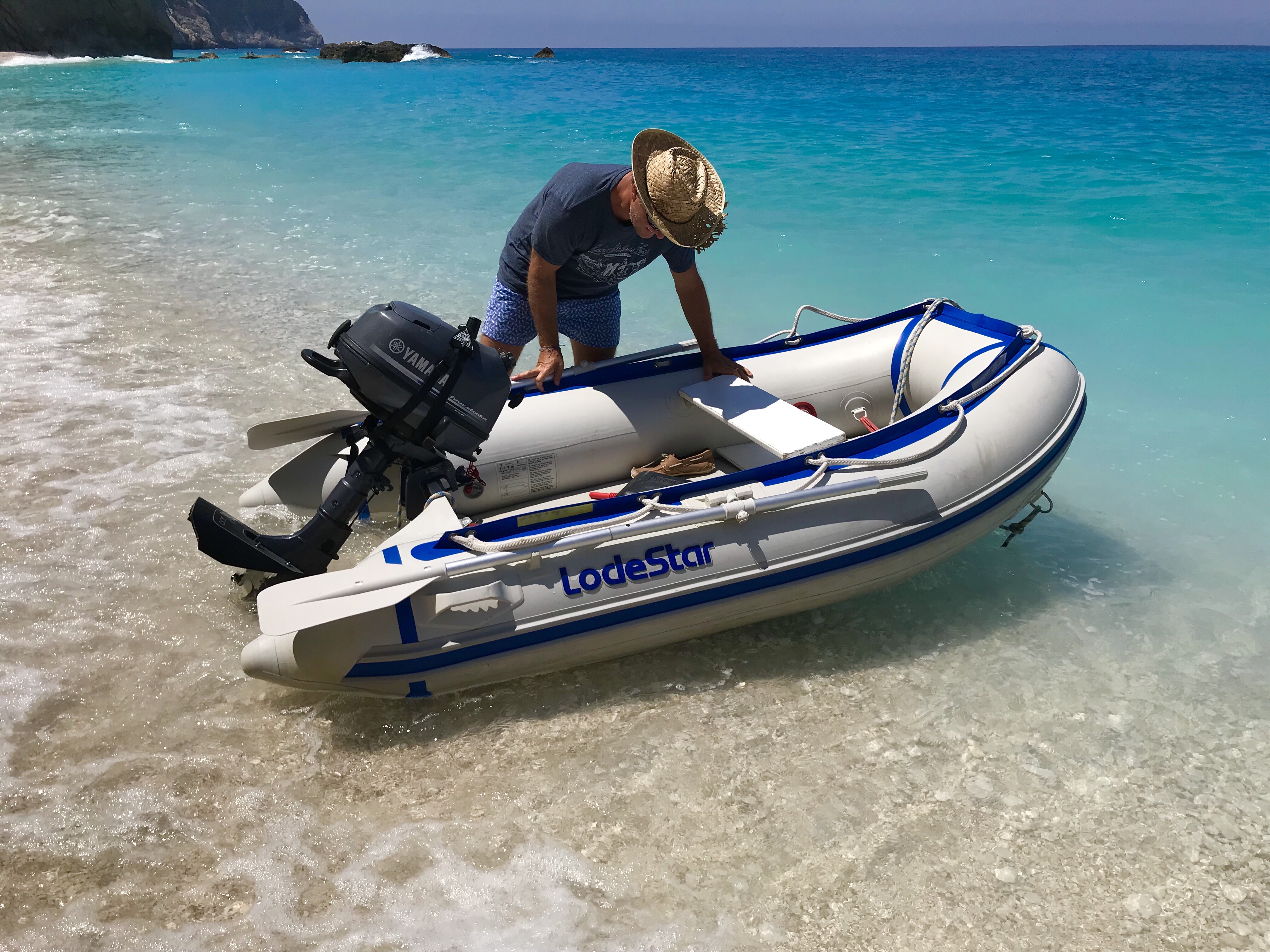 Unfortunately Porto Katsiki is not a good anchorage for the night, since it is open to the Adriatic Sea and has a little bit of swell even whith a calm weather.
Check out: 37 Surreal Places to See the Clearest, Bluest Water on Earth!