Living on a sailboat sure sounds romantic, with sunsets, wine, and platters full of grapes and cheese on the gently rolling stern. In reality, it's often windy and cold, with spray from waves settling in a light mist over clothes and hair.
Sailboats also take a lot of work, and it sure is good to have someone handy on board.
I thank my lucky stars that Torsten knows how to fix everything and anything, and I'm in charge of the meals. I call myself the "support staff" for this boat, and that's just fine with me. There are some amazing reasons to live on a sailboat, and here are a few.
1) WE CAN CHANGE OUR BACKYARD…VERY EASILY.
Even on a Wednesday night, we can take our sailboat and go somewhere beautiful. I love sailing our way up Sicily to China Camp, as the sun sets in bright oranges and yellows over the horizon. When we get to our anchorage, it's so peaceful. Even though we live in a big city, it's a place to find a little quiet, and we feel like we could be a world away.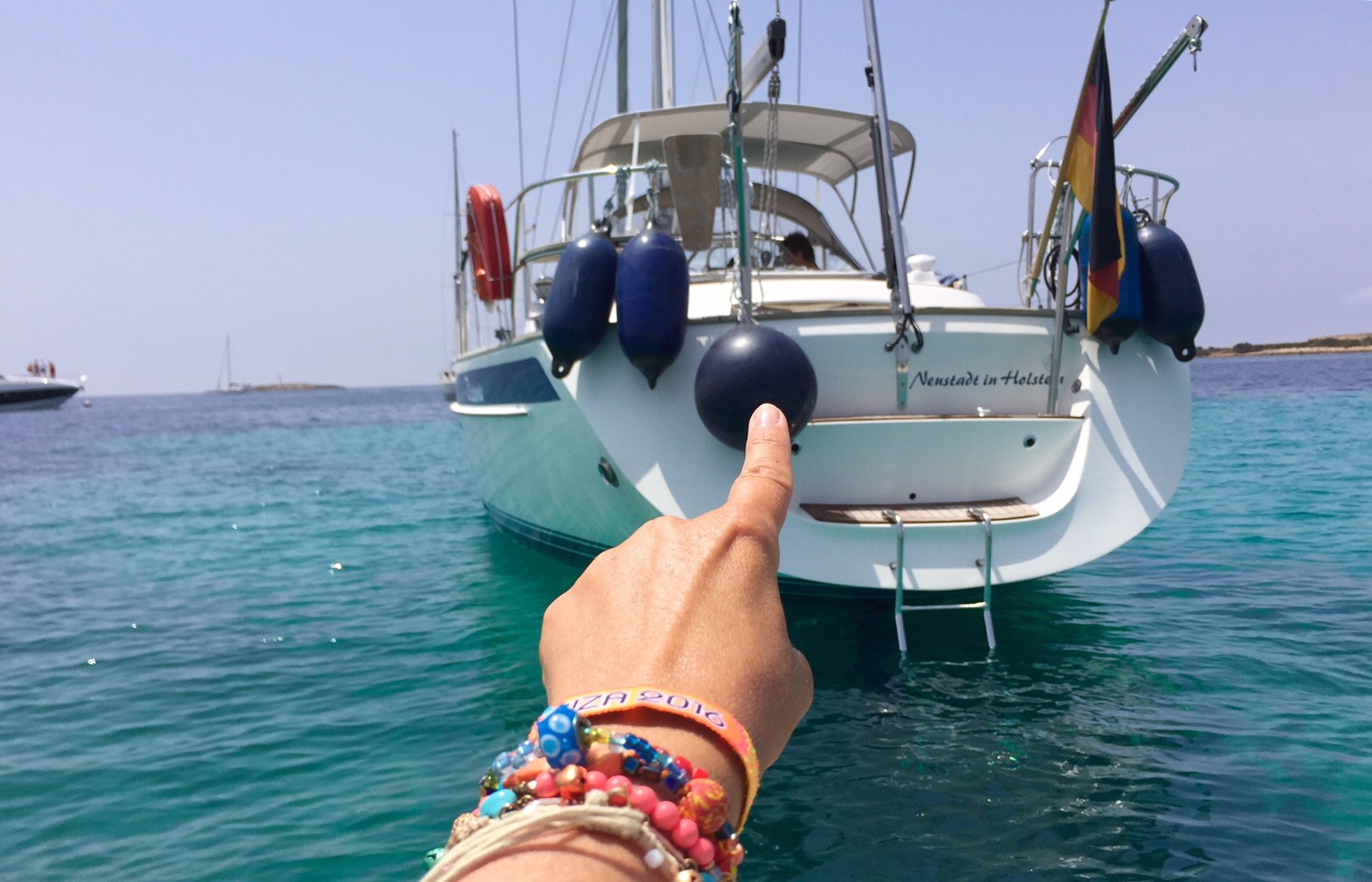 2) I LOVE LIVING IN A SMALL SPACE
It may seem strange, but I really like the intimacy of a small space. Anywhere on the boat, we can chat with each other, and it's always nice to have the other person close by. I also love working in the kitchen and smelling the fresh breeze through the companionway. I always feel so connected to nature!
3) SAILING IS EXCITING
I love living on the boat because it means I can go sailing, a lot. Sailing is something I love so much. The boat moves slow, at tops ten miles per hour, but it feels like a speeding racehorse as it heels over under the power of the wind, cutting through the waves. When I'm steering the boat, I feel like I'm at the helm of a powerful beast. I love being out in nature and really experiencing what the wind can do to the boat.
4) THE POTENTIAL FOR TRAVEL IS ENDLESS
I like having options when it comes to life, and with sailboat living, I know that we could just pick up and decide to go anywhere. Malta this winter? What about Greece? Maybe Croatia next summer. It's fun thinking about the places we could go. The only thing that stops us is hurricane season….
5) NO MORE HOTELS AND AIRBNBS
One big drag about traveling is the constant need to stop and search on your phone or computer for your next hotel or Airbnb. And who knows if the place will even be safe and clean? With boat living, we can take our tiny apartment anywhere, and always have our stuff, our books, our cookware, our stove.
While living on the boat is often great, it also doesn't come without struggle. A lot of things break on a boat, so somebody on board better be handy. Repairs can be costly, and you always have to keep a very close eye on the weather! Sailing can be cold and miserable, so if you don't like wind and spray in your face, dress warmly! But those things seem small compared with the beauty and joy of being on a boat.