Der Herbst gibt uns jetzt reichlich Gelegenheit die letzten Segeljahre Revue passieren zu lassen. Vor 3 Jahren sind wir in der Nähe von Kiel Richtung Mittelmeer los gesegelt. Wir wussten nicht, ob uns das Teilzeit-Leben auf einem Segelschiff ohne Heimathafen wirklich glücklich machen würde. Mittlerweile haben wir große Teile des Mittelmeeres umsegelt und liegen in Griechenland bis nächstes Frühjahr. Es ist herrlich hier und hunderte von Inseln warten noch auf uns.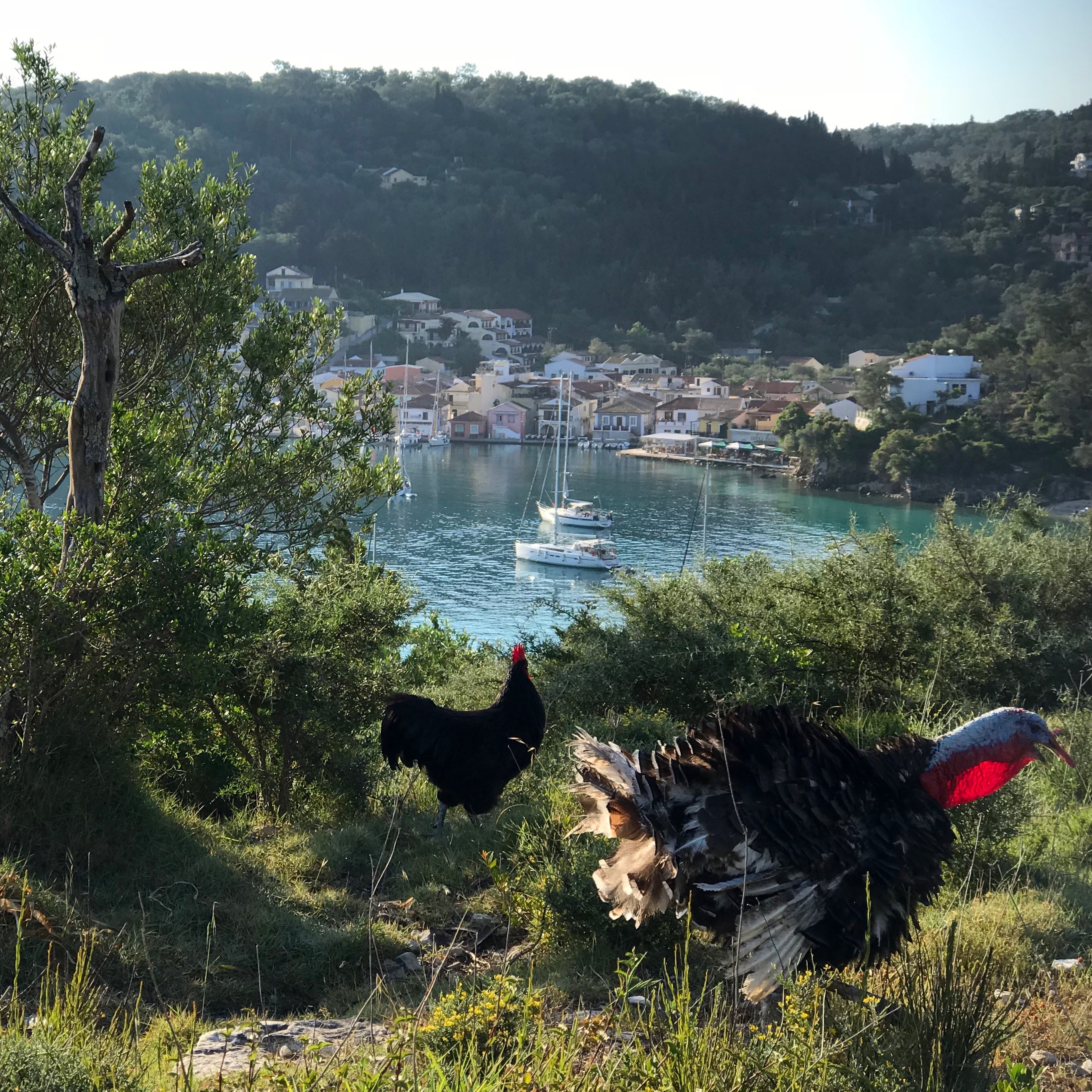 Tatsache ist, dass wir ganz viel gewonnen haben. All diese wunderbaren Erfahrungen haben uns reicher gemacht. Für unseren Kapitän Torsten war von Anfang an klar, dass sein starker Wille gepaart mit der Sehnsucht nach dem Blauwasser-Segeln irgendwann zu einem eigenen Segelschiff führen wird.
Für mich, Biggi, war es eher ein unerreichbarer Traum. Bevor ich Torsten kennengelernt habe, war eine halbstündigen Nachtfahrt mit dem Motorboot auf dem Gardasee schon ein echtes Abenteuer. Tatsächlich einfach auf große Reise zu gehen und diesen Traum auch umzusetzen war für mich ein megaaaa-großer Schritt. Ohne Solaranlage, Generator, Sonnensegel und Watermaker sind wir damals los.
Wir waren weder sicher ob wir alle nötigen Nachrüstungen in Portugal und Spanien ordentlich ausgeführt bekommen, noch hatten wir irgendwo einen Liegeplatz gebucht. Dabei habe ich persönlich viel gelernt. Man muss mit Ungewissheit gelassen umgehen können und es wirklich wollen. Nach drei Jahren können wir beide aus vollem Herzen sagen: Ja, wir sind begeistert und machen weiter. Wir würden auch gerne über den Atlantik segeln.
Zunächst verlängern wir unseren Aufenthalt in Griechenland um eine Saison und werden im Frühling die Kykladen besegeln. Außerdem denken wir aktuell auch über den Kauf einer größeren Yacht um die 50 Fuß nach. Wir würden ab nächster Saison gerne viel mehr mit Familie und Freunden segeln und bräuchten dafür viel mehr Platz. Deshalb werden wir in nächster Zeit einige Bootswerften besuchen. Es bleibt also spannend, auch wenn die Segelsaison jetzt vorbei ist.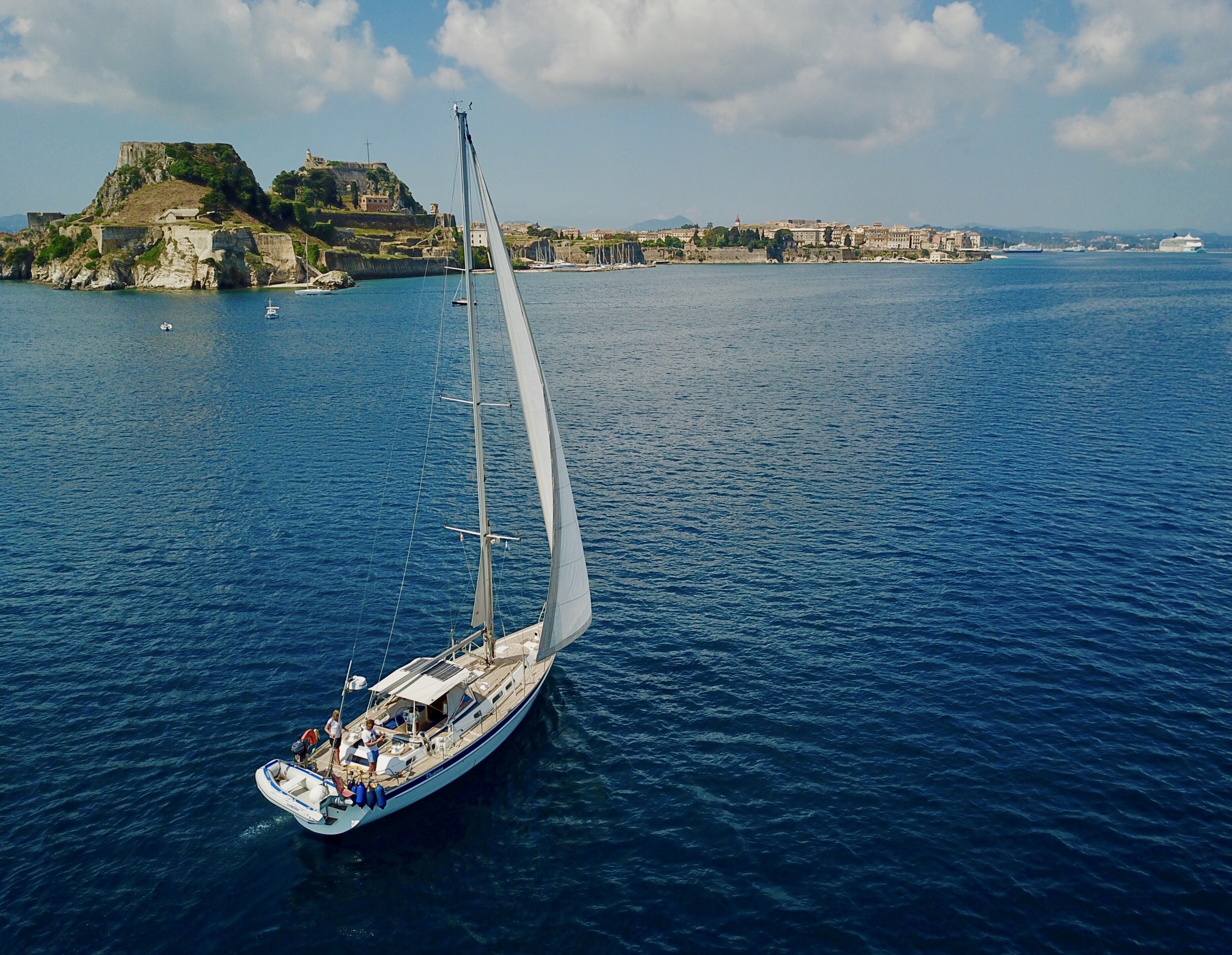 Es zieht uns immer wieder raus zum Neuen. Zum Neuen und Unbekannten. Aufs tiefblaue Meer. Wir freuen uns auf noch mehr Abenteuer, neue Begegnungen und auf eine neue Dimension des Erlebens.
Hier kannst Du Dich für unseren Newsletter anmelden!
Ein Mensch ohne Träume ist wie ein Boot ohne Segel ….
If you're new here, welcome! …and if you've been following me for awhile, thank you. I feel so lucky to have attracted such awesome group of people.
I am here to inspire you & I can't wait to keep on growing our sailing community from all over the globe!
Thank you for being part of this experience.
Kisses Biggi