Hallo aus dem finnischen Pietarsaari, unweit des Polarkreises, auf dem 63. Breitengrad! Der Name der Werft: Nautor. Der Name der Yachten: Swan.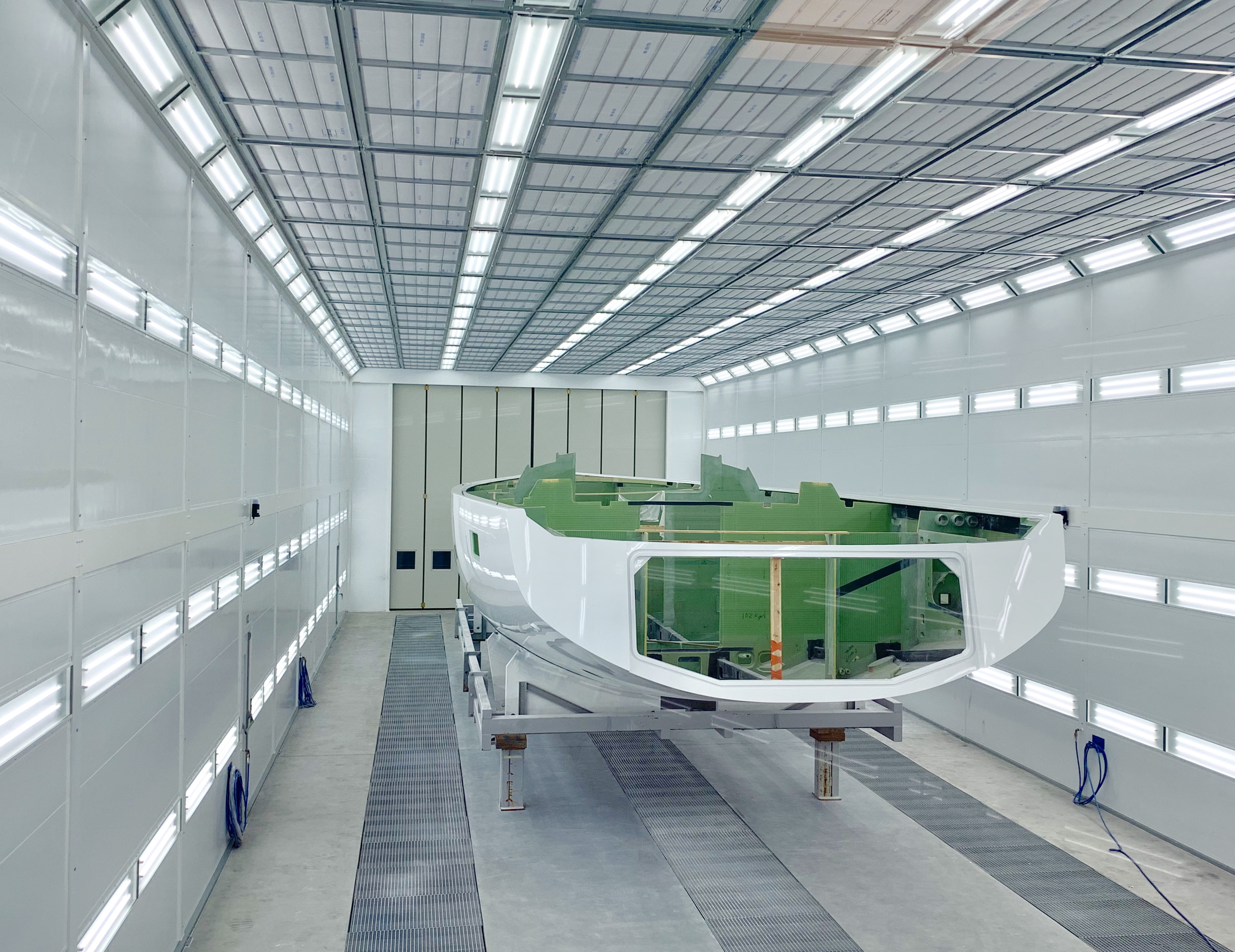 Davon hat jeder gehört, der in seinem Seglerleben auch nur einen einziges Spritzerchen Salzwasser abbekommen hat.
Hier gibt hier eine jahrhundertealte Tradition des Schiffbaus, eine Reihe kleiner Bootsbaubetriebe sowie Baltic Yachts, neben Nautor's Swan eine weitere High-End-Werft von Weltruhm. Alles wirkt so idyllisch, selbst das Gewerbegebiet.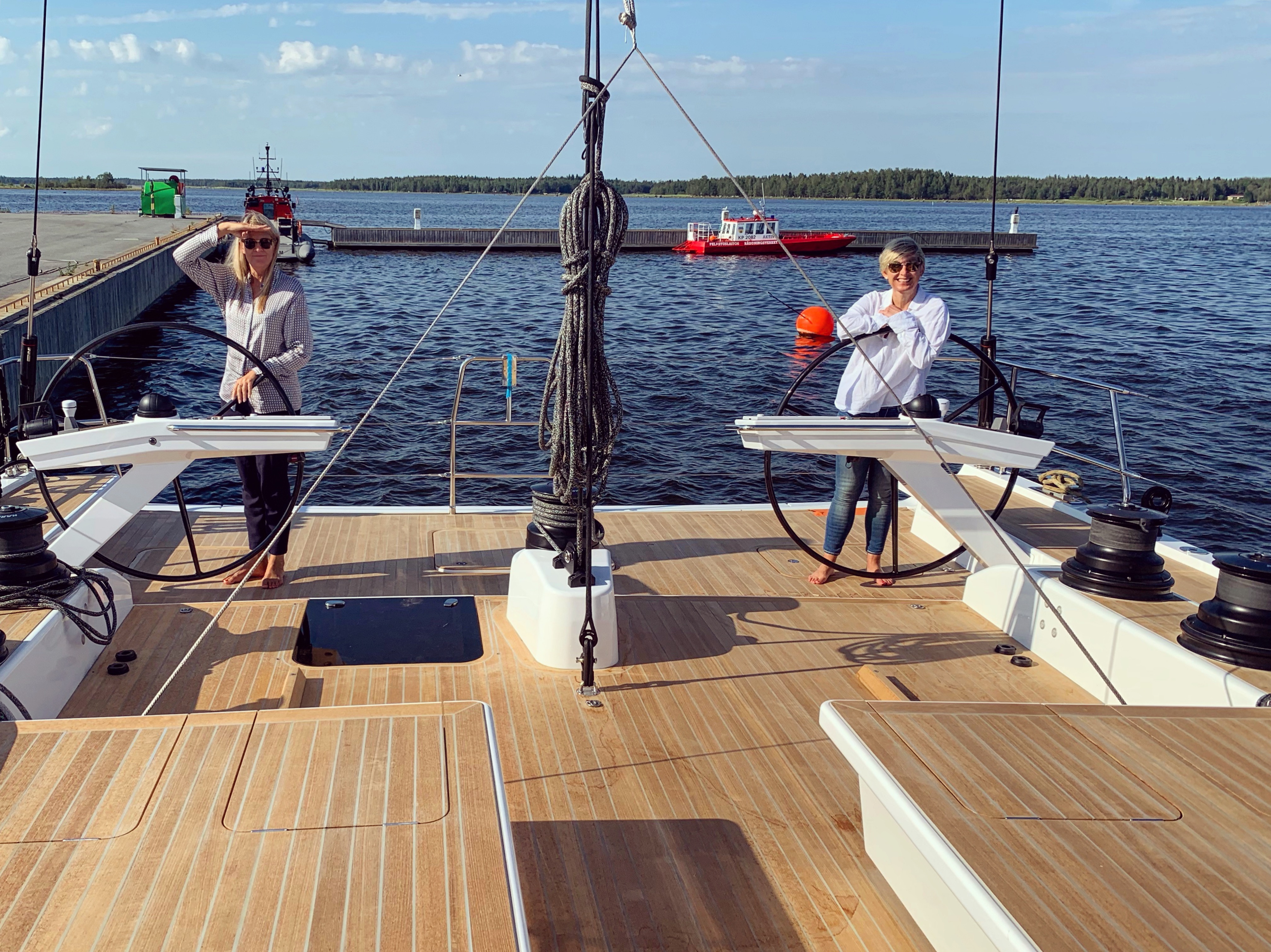 Nautor's Swan steht für die wohl elegantesten Segelyachten dieser Welt. Der Tag auf der Werft ist Spannung pur für mich….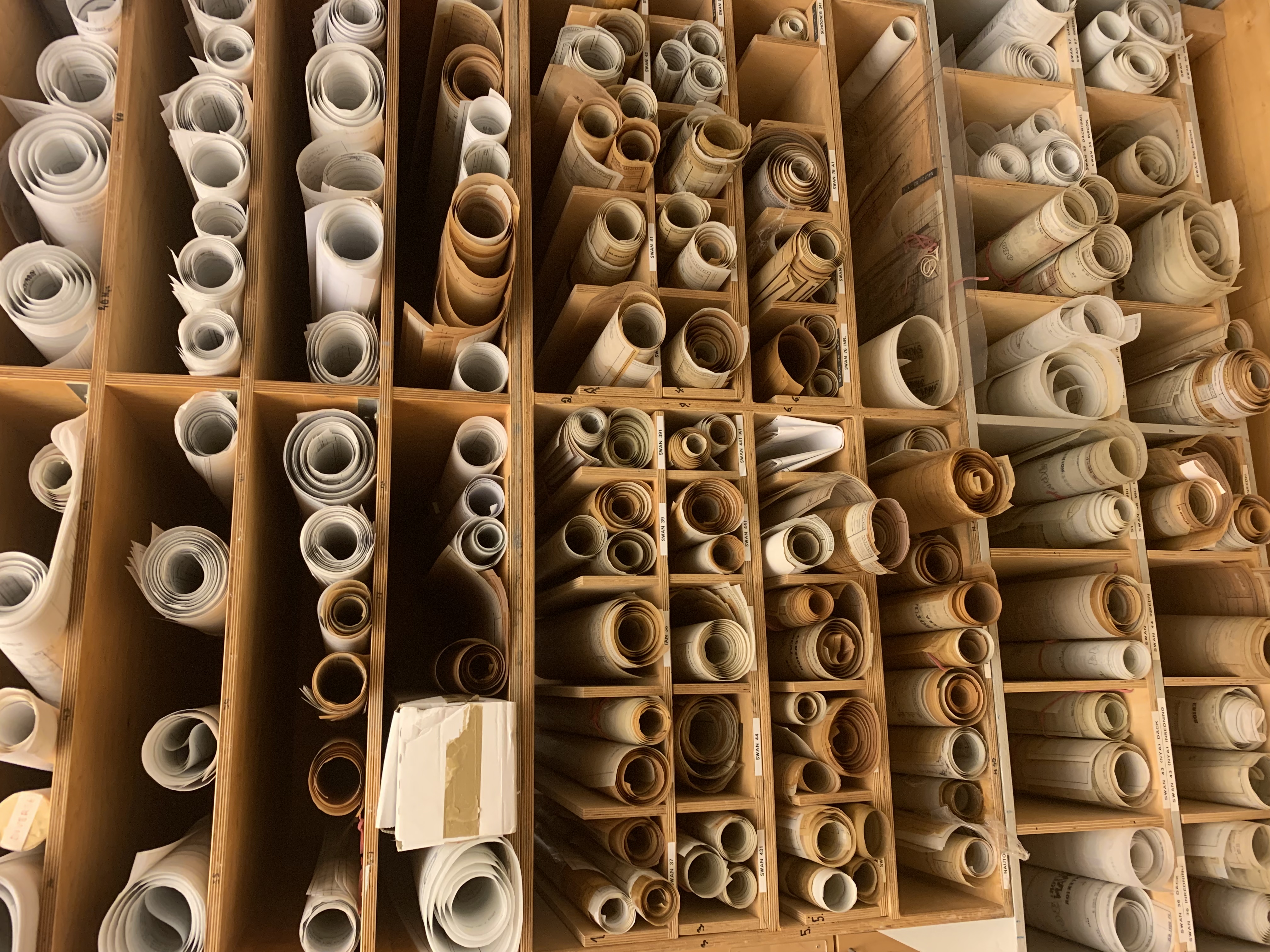 Was mich sofort beeindruckt ist die Handarbeit. Hier wird wirklich noch von Hand gearbeitet. Sie alle laufen, knien, kriechen. Die Laminierer, Lackierer, Schreiner, Elektriker, Elektroniker und Hydraulik-Experten fügen nach einem ausgeklügelten, für mich echt undurchschaubaren Plan, gigantische Schiffe zusammen.
Die Marke Swan steht für "seriös, solide, sportlich und sicher " , eine starke Philosophie also. Seit 1998 ist Leonardo Ferragamo ist Präsident der Werft. Hier treffen zwei große Welten aufeinander, die doch als Grundlage die gleiche Inspiration teilen: Tradition, Forschung, Handwerk, Stil, revolutionäre Technologie, italienischer Glamour und Leidenschaft.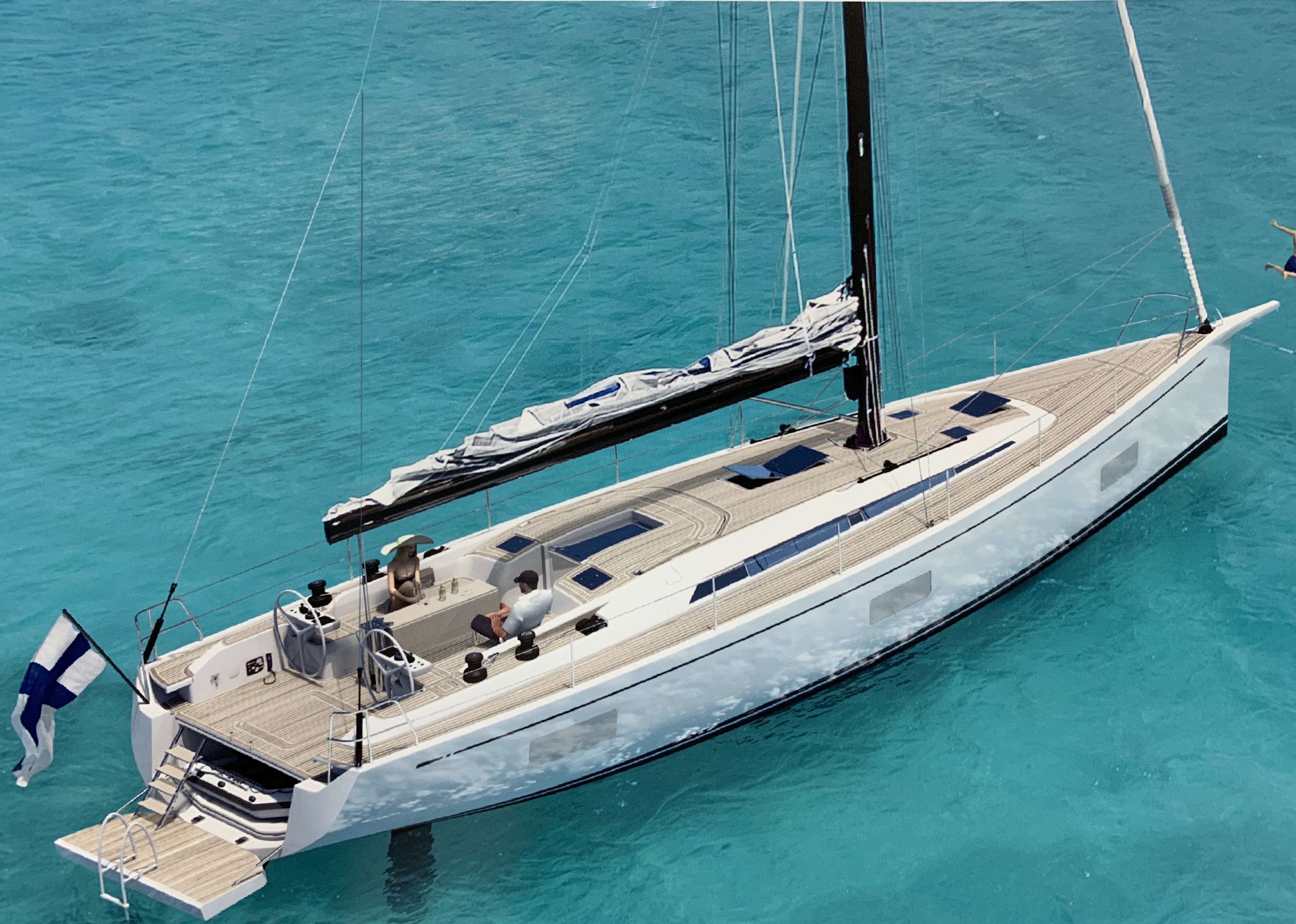 Wir sind hier um uns die neue Swan 48 anzuschauen, von der uns bisher nur beeindruckende Computeranimationen vorliegen. Noch bevor sie offiziell angekündigt war, gab es bereits viele Blindbestellungen. Kein Wunder. Die erste Swan 48 wurde bereits 1971 gebaut und auch das neue Modell ist als perfekter FAMILY CRUISER konzipiert worden, um die Welt in höchster Sicherheit und Komfort zu umrunden. Die neue Swan 48 kommt (wie unsere HR43 auch! ) aus der Designfeder des renomierten Yachtdesigners German Frers.
Die Nr.1 ist überwältigend und größer als in meiner Vorstellung. Das große Cockpit ist mit langen Sülls ausgestattet, der Niedergangsbereich mit einer versenkbaren Sprayhood.
Eine wunderschöne neun Millimeter starke Teakauflage auf dem Deck, im großen Cockpit und auf der Badeplattform. Der Ausbau erfolgt in europäischer Eiche. Mit zwei Ruderblättern ausgestattet und einem weit achtern stehenden Mast und bis zu vier Stagen vor dem Mast für Gennaker, Code Zero, Fock und Stagsegel bringt das Boot eine moderne Rigggeometrie mit. Das Heck schließt mit einer klappbaren Badeplattform ab, hinter der sich eine Dingi-Garage verbirgt.
Die Swan 48 scheint auf jeden Fall ein wertstabiles Investment zu sein für jahrzehntelangen Einsatz auf der schönsten Buckelpiste der Welt, dem Meer…..
Heute kam die erste 48er ins Wasser und wir waren dabei, Fotos darf ich leider noch nicht mehr zeigen….
Es ist 23 Uhr und hell. Bin schockverliebt und muss wohl heute lernen, mich in dieser hellen Mittsommernacht irgendwie in den Schlaf zu wälzen. Wovon ich träumen werde, weiß ich schon jetzt……
__/)__
Auf der Cannes Boat Show im September wird die Swan 48 vorgestellt, aber hier findet Ihr alle Details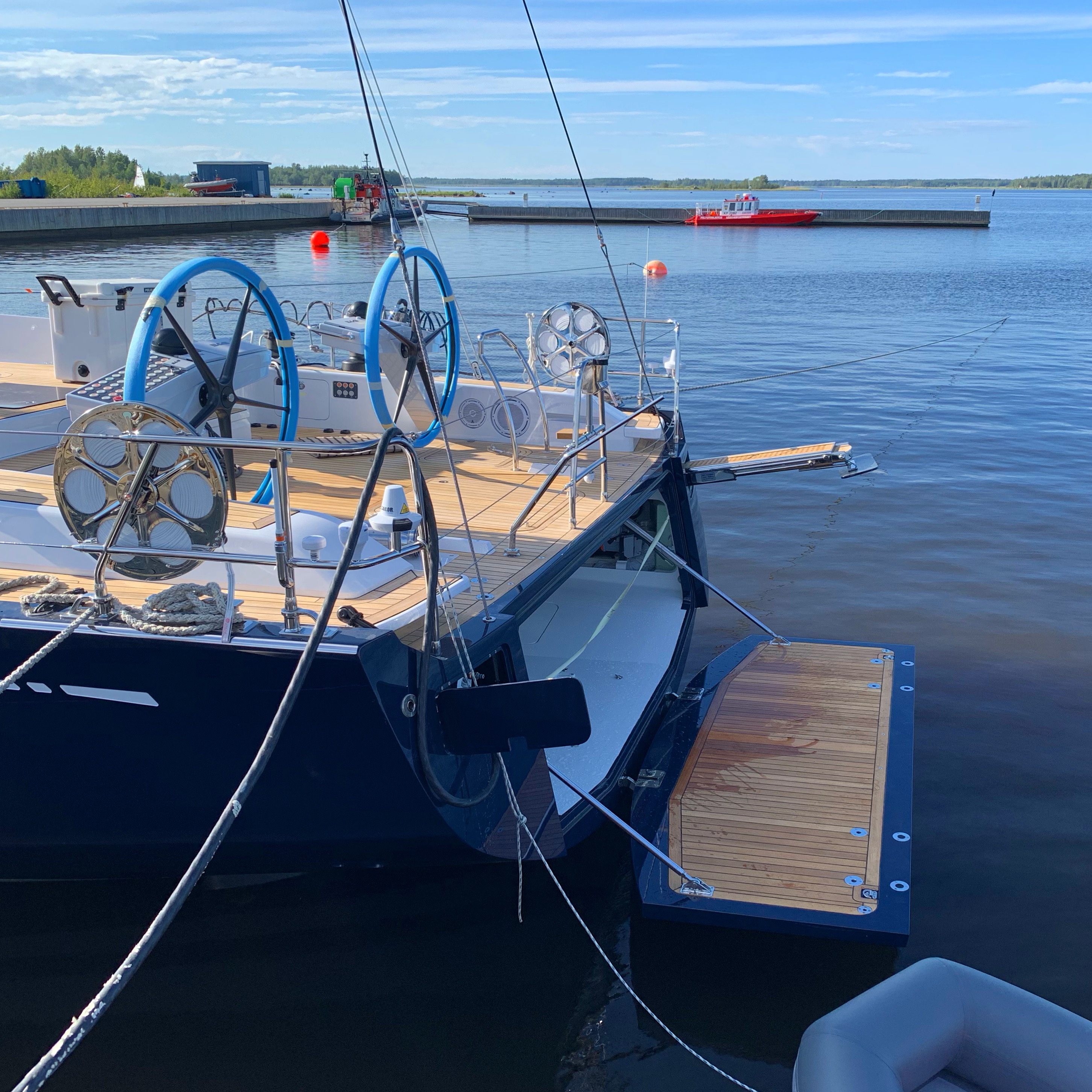 A real timeless beauty in a modern style, ready for sailing the ? #swan65 #itsallaboutpassion
Hier kommt die erste 48 er ins Wasser!
Interior proposed by interior designer Misa Poggi: Northern Light, which embodies the typical Swan style!