Seit Mai sind wir jetzt unter Segeln unterwegs im Meltemi-Gebiet zwischen den griechischen Kykladen und der Türkei und haben bis gestern eigentlich noch nie einen richtigen Meltemi gegen an erlebt. Gestern Nachmittag hat sich das schlagartig geändert.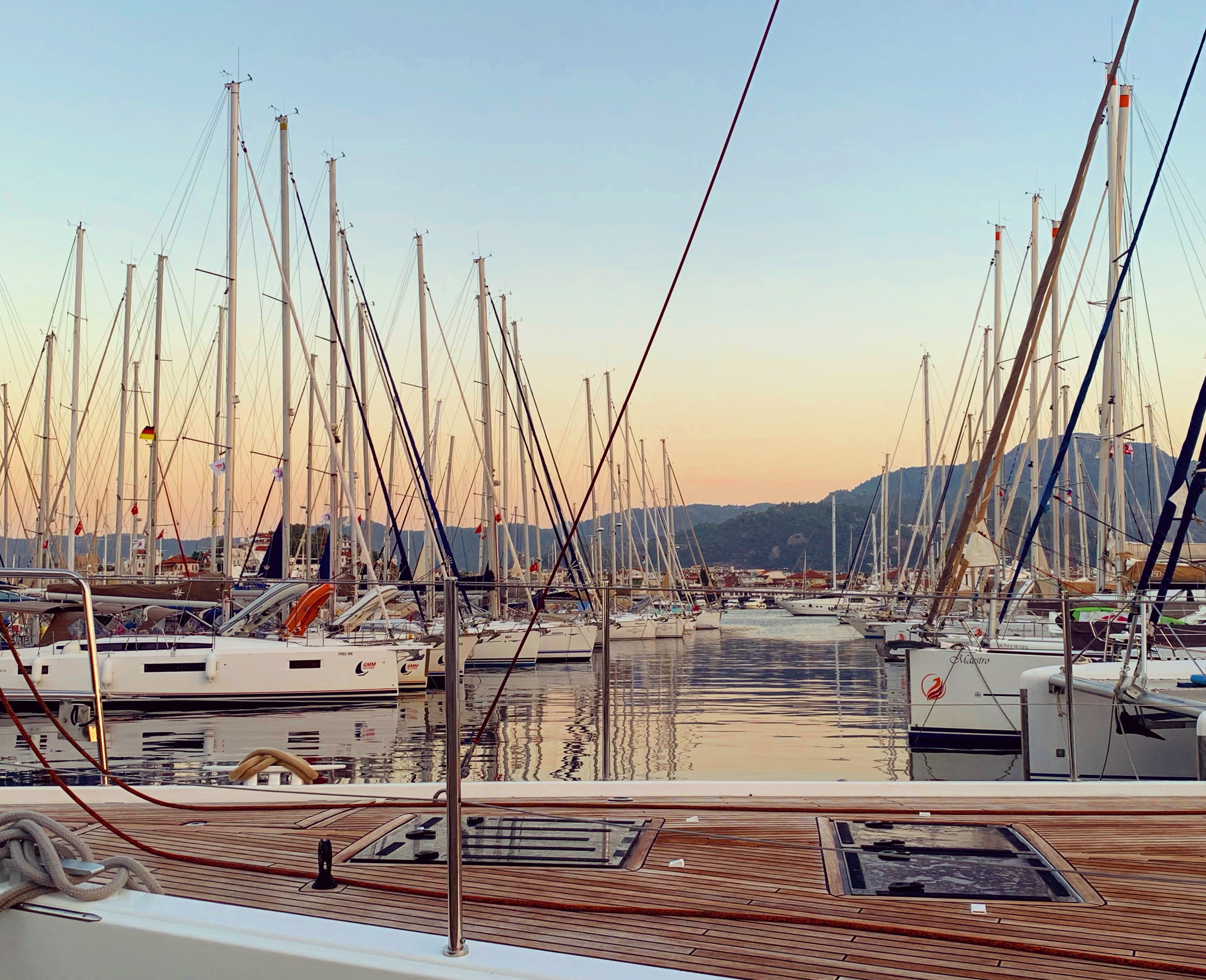 Wir konnten aus Marmaris leider erst gegen Mittag starten, da wir noch tanken und einkaufen wollten, dann noch einige Checks am Schiff hatten und im Hafenbüro auschecken wollten. Marmaris hat uns übrigens sehr gut gefallen. Der Chef des Hafenbüros (Netsel Marina) ist ein Follower von uns und wir wurden sogar 3 Tage auf einen Liegeplatz eingeladen.
Wir konnten uns nur schwer trennen und kamen etwas später los als geplant. Dies war ein Fehler, denn ab Mittag kommt hier schlagartig Wind auf. Echt heftige Fallböen verstärkten den ohnehin bereits in Sturmstärke herrschenden Meltemi.
Fotos gibt es keine davon, wir konnten uns gerade mit bis zu 36 Knoten Wind in die Bucht von Serçe Limani retten, wo uns Güven und Dani neben ihrer Bavaria 46 in einer kleinen, geschützten Bucht ein Plätzchen freigehalten hatten. Sehr entspannt hier nach so einem anstrengenden Segeltag. Frische Feigen und Oregano-Honig bekommt man hier direkt ans Schiff gebracht. Was für ein Tag. Wir sind immer wieder überrascht, was so ein Schiff alles wegstecken kann….
It was certainly not smooth sailing on our way to Sercę Limani yesterday. We had strong winds with up to 36 knots! Luckily our friends saved a sheltered anchorage. Let's stay for a while.
"Move out of your comfort zone. You can only grow if you are willing to feel uncomfortable when you try something new."