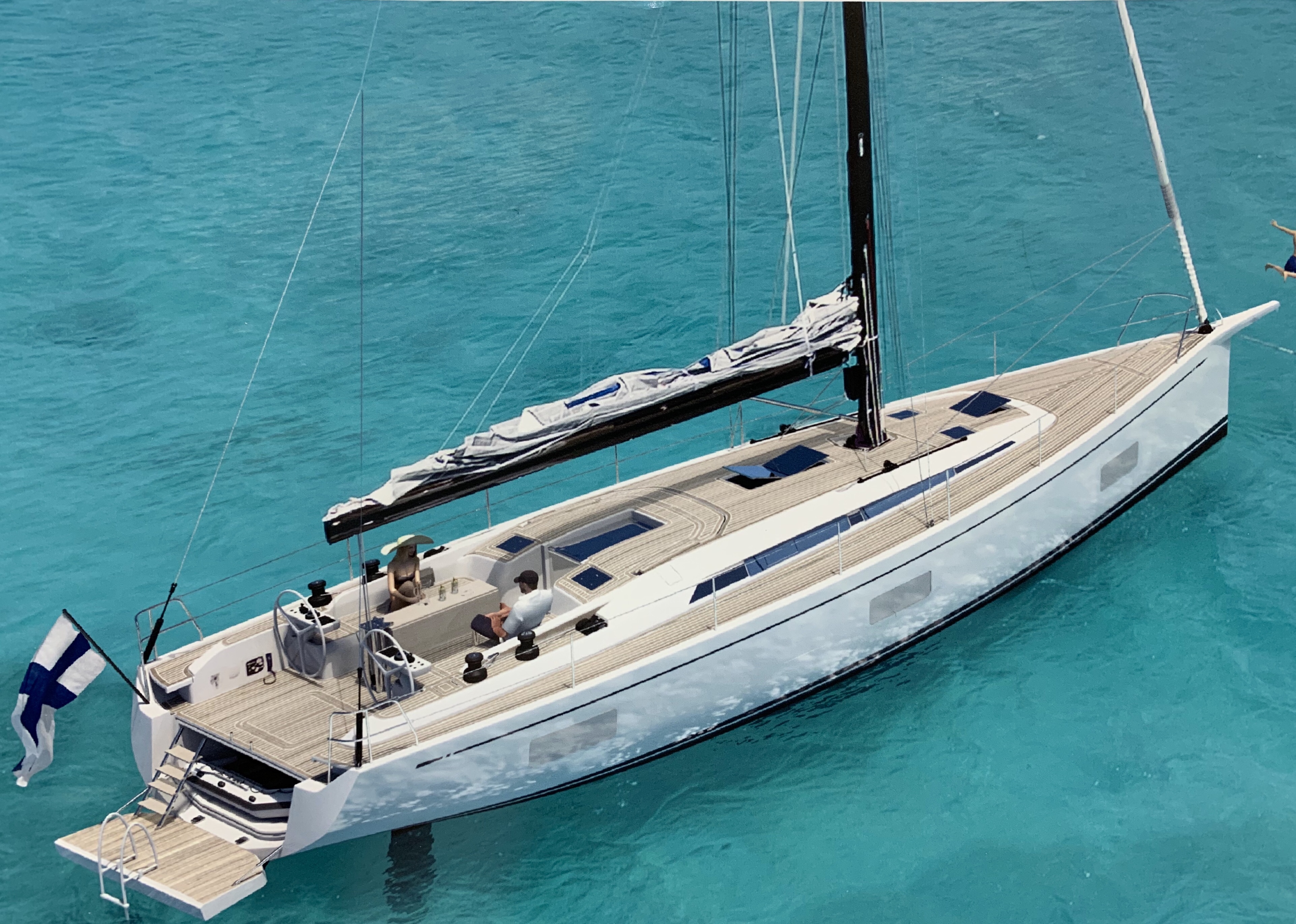 The most effective way to do it, is to do it!
Es gibt Tage, die verändern alles. Für uns war es der 21. Januar 2019, unser erster Morgen auf der Boot in Düsseldorf. Wie jedes Jahr hatten wir 2 Tage auf der Bootsmesse eingeplant und haben eher zufällig den Stand von Nautor's Swan betreten.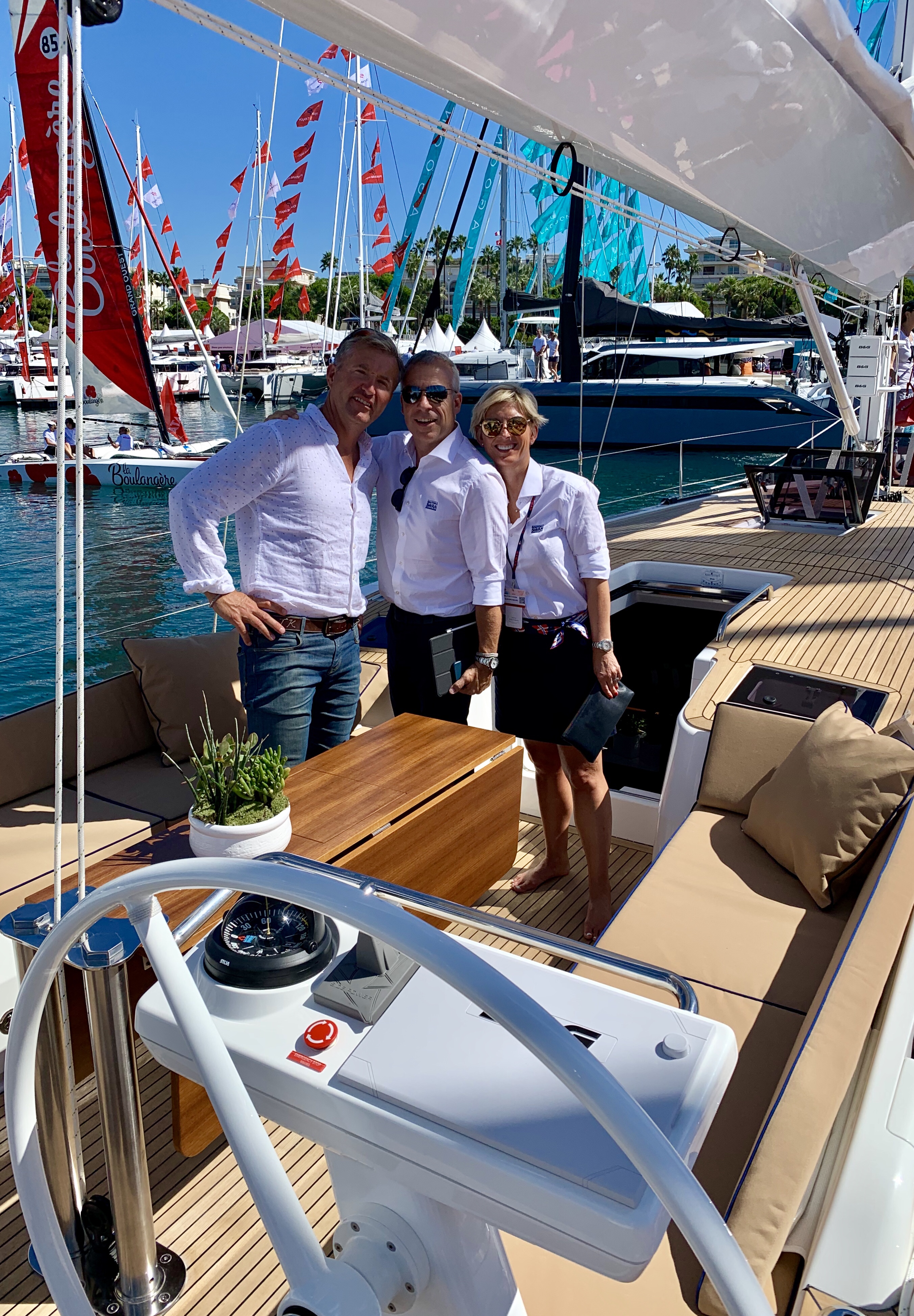 Thorsten Flack und Britta Bunkenburg (hier ein gemeinsames Foto von der Premiere der Swan 48 in Cannes), die den Vertrieb in Deutschland verantworten, zeigten uns die Pläne für die neue Swan 48. Es gab bereits 7 Blindbestellungen und wir brannten sofort für das innovative Konzept. Thorsten war bereits Follower meines Blogs und hatte sogar über mein Instagram Profil seine Lebensgefährtin Sanny kennengelernt. Es hat mich fast umgehauen….. denn Sanny wurde gleich mal per WhatsApp Video zugeschaltet. Wir hatten uns endlich gefunden und sofort eine ganz besondere Verbindung.
Swans werden seit 40 Jahren in einer Gegend gebaut, unweit des Polarkreises, im finnischen Pietarsaari. Die Marke steht für Qualität, die Yachten sind unbeschreiblich elegant, verlässlich, und sie performen. Ich persönlich hatte nie etwas Schöneres gesehen und war auch gleich begeistert von dem Team um die italienische Geschäftsleitung. Dieser Mix aus finnischer Bootsbau-Erfahrung, italienischem Interior-Konzept und dem zeitlosen Design von Germain Frère….. gewaltig!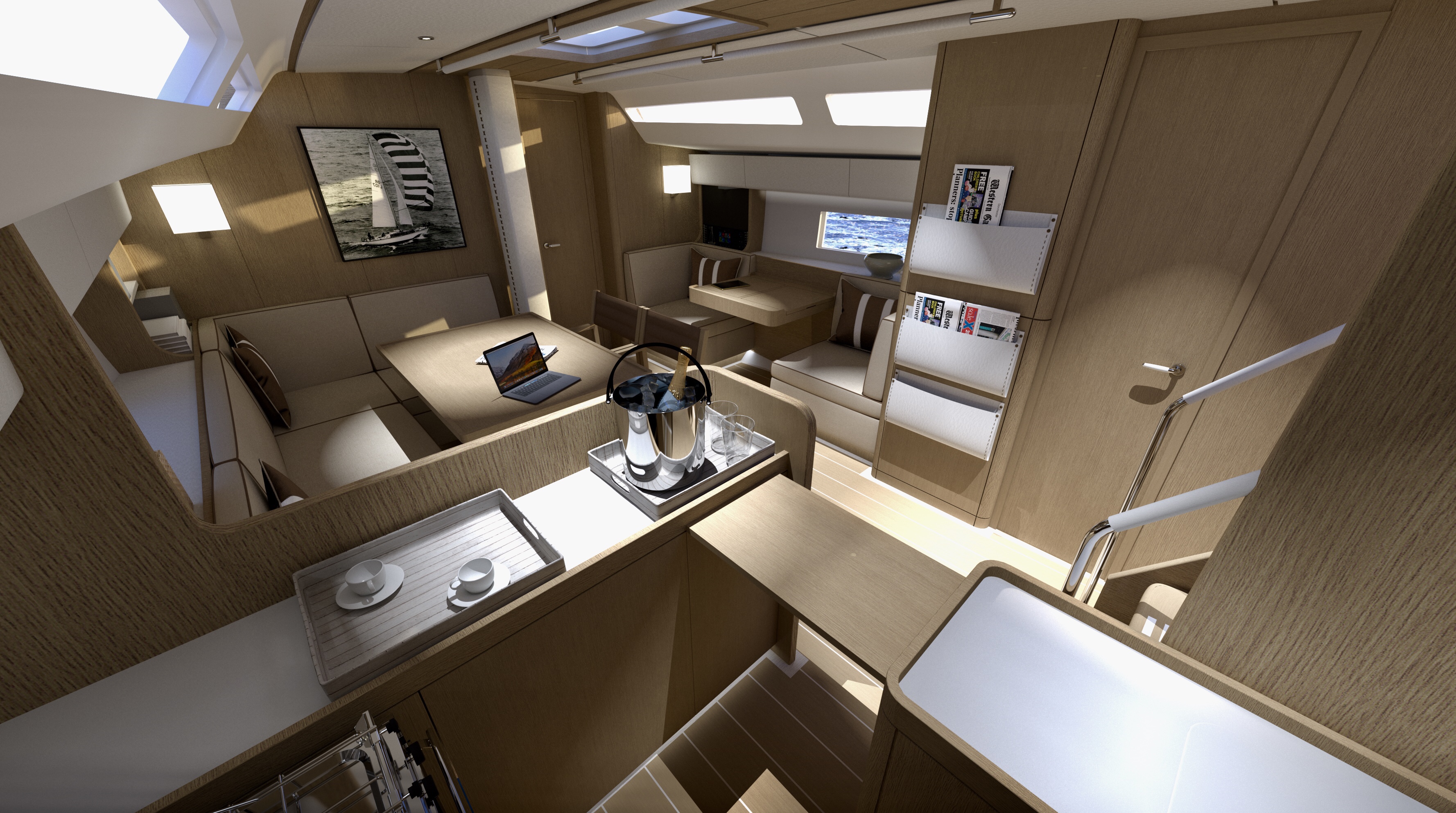 Zu den Fakten:
Das gesamte Deck der Swan 48 ist aus Teakholz und die Sprayhood lässt sich komplett versenken. Der Rumpf ist voluminös und bleibt achtern sehr breit. Im halboffenen Heck ist eine Dingi-Garage eingebaut, die per Heckklappe erreicht wird.
Die Eignerkabine mit eigenem Bad inklusive separierter Dusche befindet sich vorne. Steuerbord achtern liegt die sogenannte VIP-Kabine mit zwei großen Einzelkojen, die sich mit Einlegepolstern zu einer riesigen Koje vergrößern lassen. Backbord gibt es eine konventionelle Gästekabine.
Es gibt doppelte Ruderblätter und der Mast steht weit hinten für größere Vorsegel. So sollen vorne am Ende des festen Bugspriets der Gennaker, dahinter ein Code Zero, am Steven die Fock und an Deck ein Stagsegel gesetzt werden können. Der Rumpf ist auf eine maximale Krängung von 20 Grad optimiert.
Das Interior wurde von der bekannten Designerin Misa Poggi gestaltet: Northern Light heißt mein Favorit, die warmen Beige- und Brauntöne sind wundervoll.
Kurzum, wir haben uns für eine neue Swan 48 entschieden und sie ist bereits im Bau, hier unten das allererste Foto von gestern aus der Werft. Sie ist die Nummer 8, wird Ende März 2020 fertig sein und im April in Südfrankreich getauft.
Leider mussten wir uns deshalb von unserer heiß geliebten Hallberg Rassy 43 "Victoria" trennen. Sie kommt allerdings in tolle Hände, ein HR 43 Fan und Follower von uns aus Italien hat sie gekauft und wir werden sie nächsten Sommer treffen. Ich habe beim Abschied echt bittere Tränen geweint und bin ewig dankbar für die tollen Jahre.
Wir waren diesen Sommer ein paar Tage mit Britta und Torsten in der Werft von Nautor's und haben die Details besprochen, es war grandios. Ein neues Schiff konfigurieren und ausstatten…. Wow! Ein Traum wird wahr.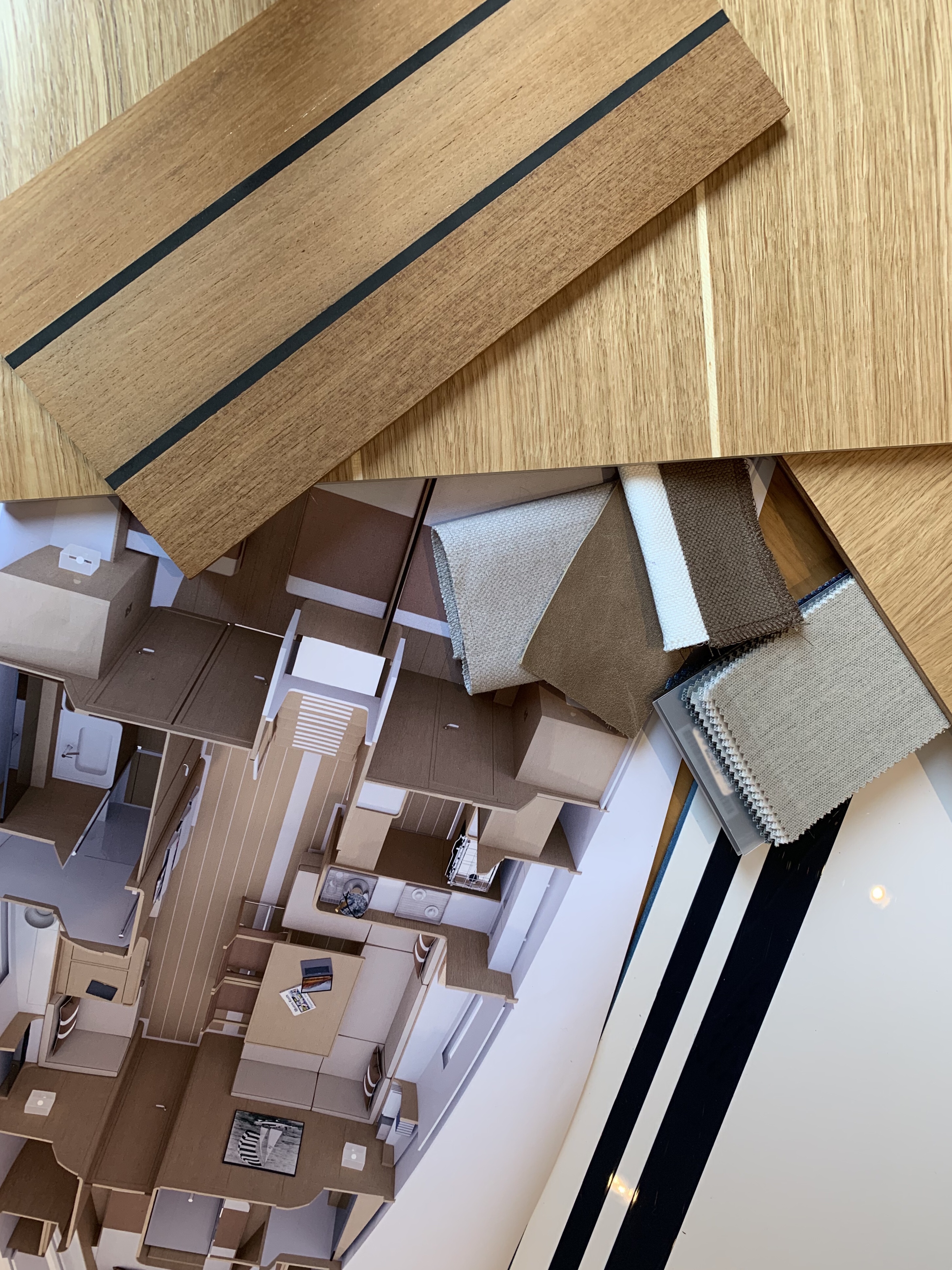 Nächste Woche geht es Richtung Hamburg um die Segelmacher zu treffen. Es gibt soviel zu tun…… wir können den März kaum erwarten. Hier schon das allererste Foto von letzter Woche: Yeah… sie lebt!
Keep some room in your heart for the unimaginable. Let the new adventures begin!
Wir sind sooo aufgeregt…. und es war emotional auch ein großer Schritt für uns. Demnächst dazu hier mehr.
Liebste Grüße und eine schöne Vorweihnachtszeit, Eure Biggi
Follow us on Instagram! Click….