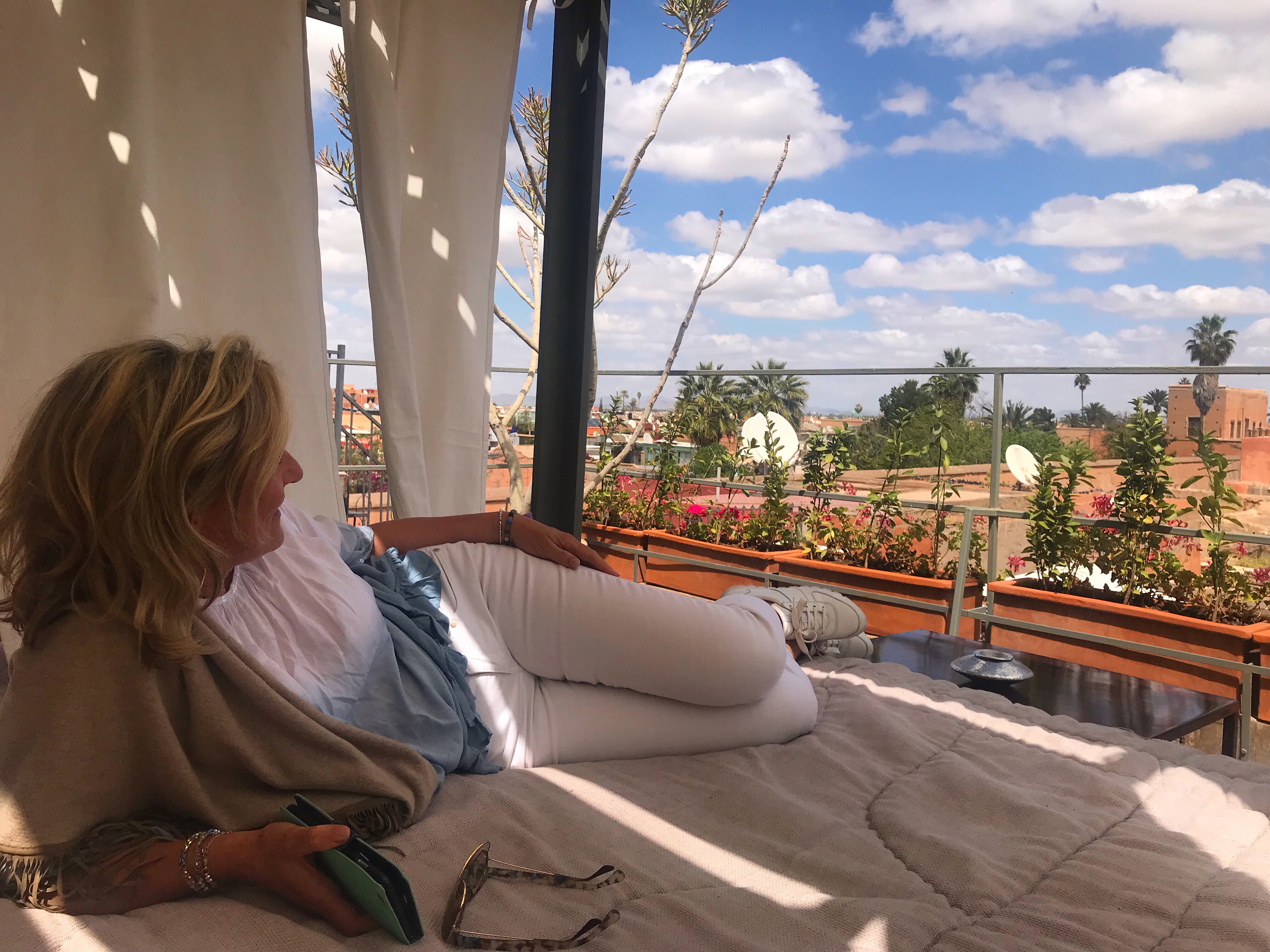 Marrakech is also known as the "Rose City", as it is painted practically in entirety with a natural red clay that comes from a nearby city. During the daytime, the city gives off a stunning chaotic salmon pink blend.
As the sun sets, the pink hue appears to darken in color and provides the ultimate romantic setting.
With a bohemian charm and an ancient heritage that has been preserved over hundreds of years… I love the old world charm, stunning patterns and textures—endless inspiration in terms of art and design!
I knew the minute we started planning our trip that I wanted to stay in a riad (a traditional Moroccan house or palace with an interior garden or courtyard) in the heart of the medina.