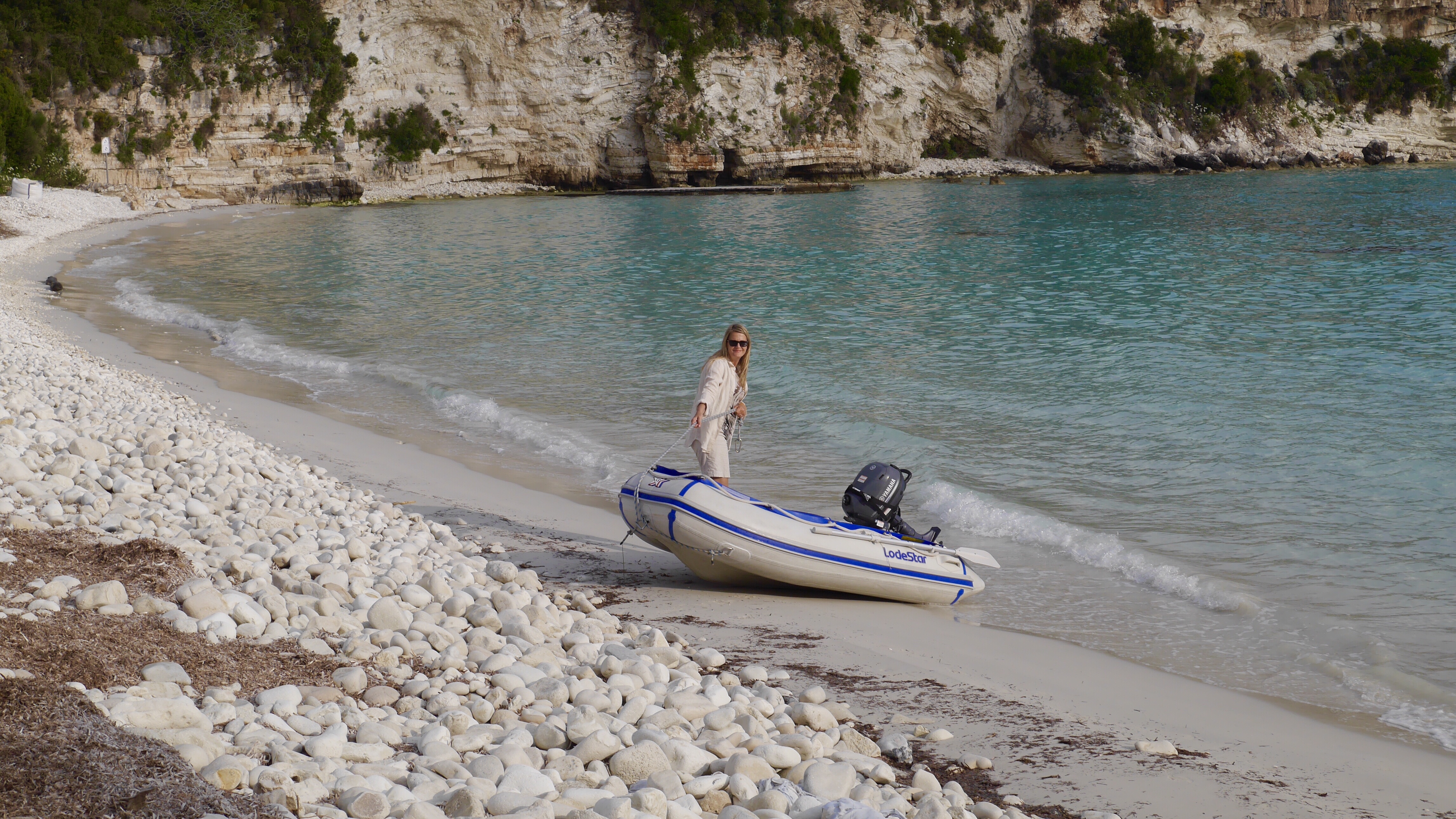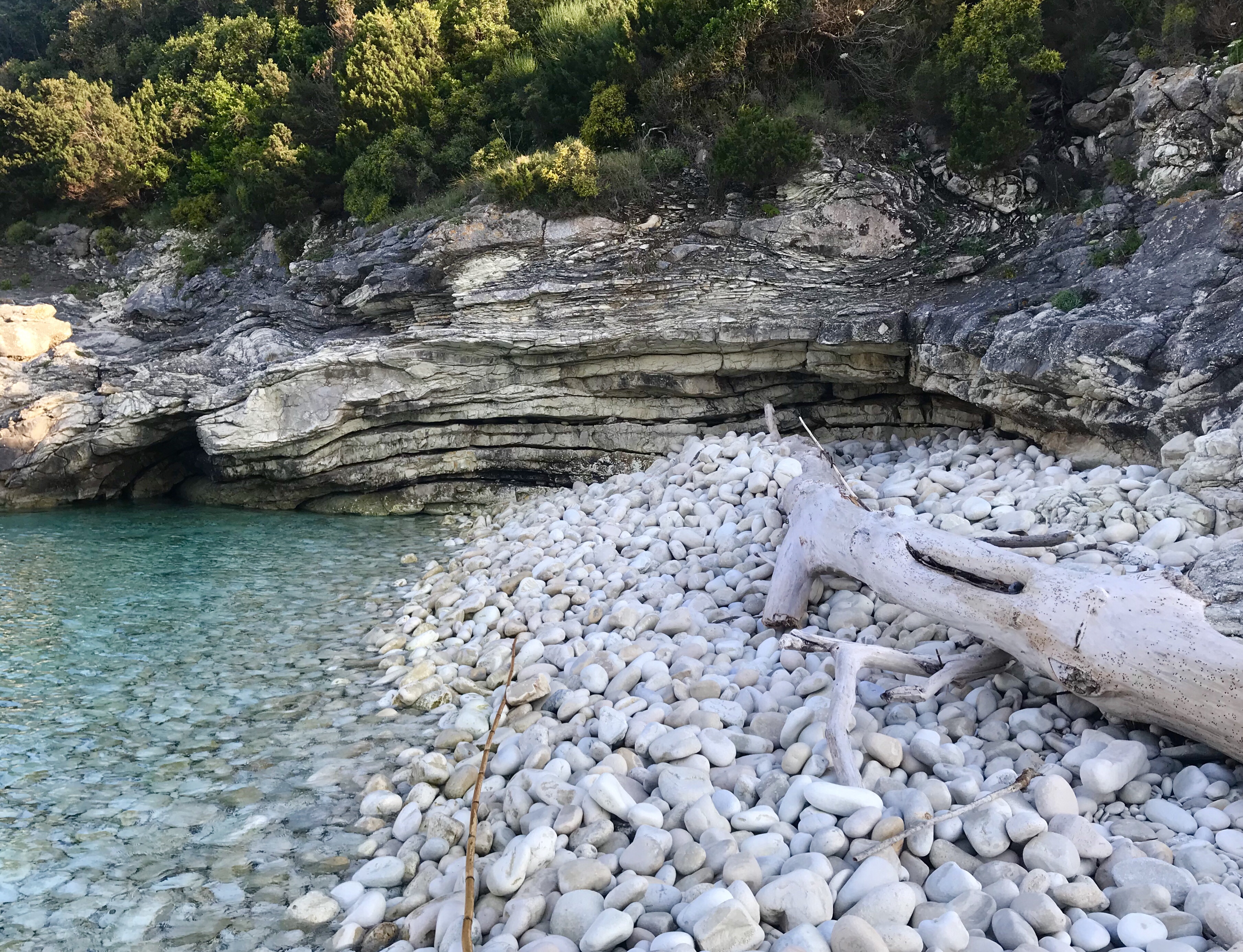 If I had to choose one definitive best time of year, I would say that the prime time to see Paxos & Antipaxos is May. You've got perfect weather during spring and you are able to enjoy some peace and quiet before the crowds show up. The Ionian islands are often warm enough for swimming.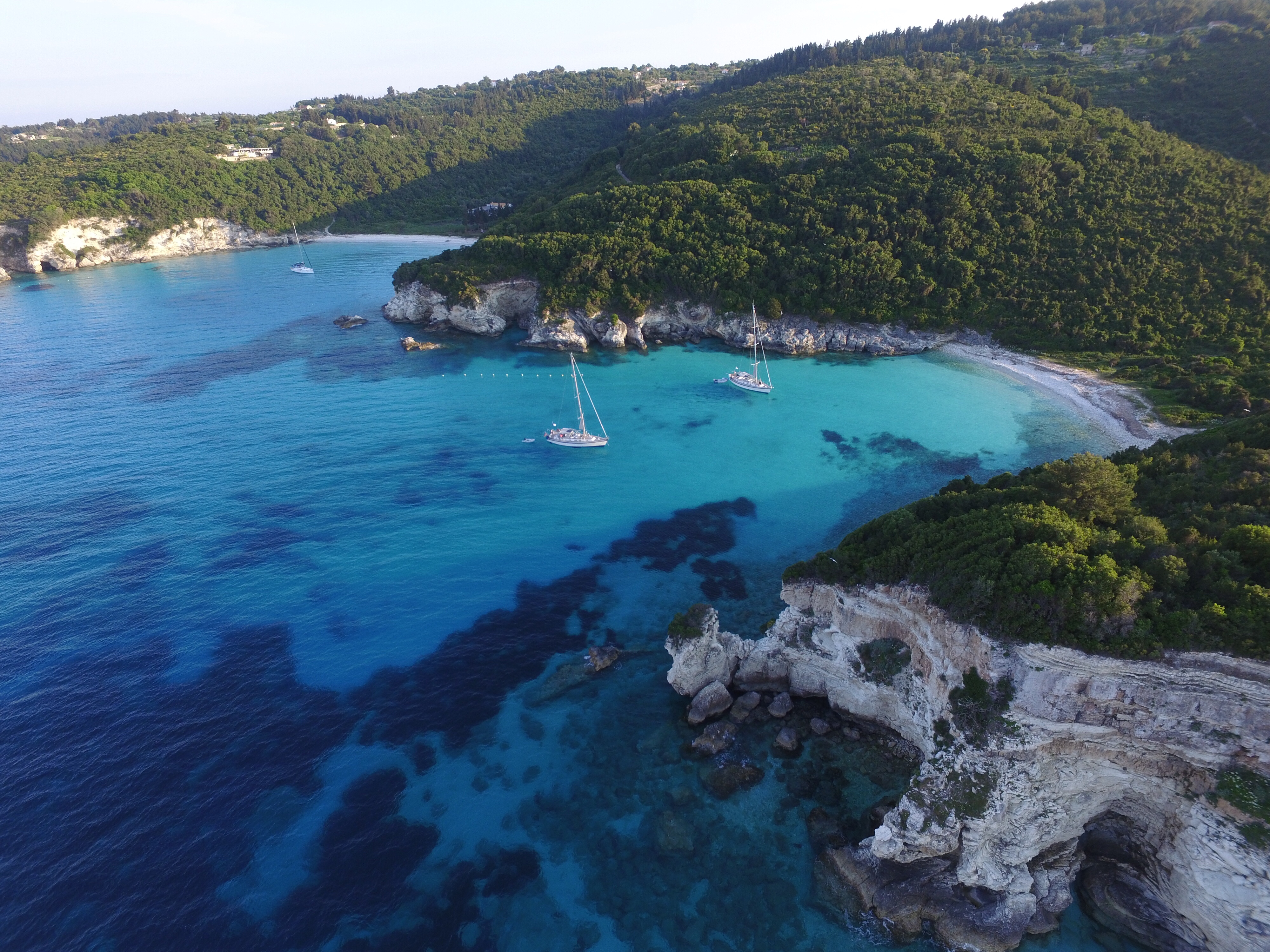 The Ionian Sea is renowned for its perfect sailing conditions with plenty of wind to have a really fun sailing holiday in the sunshine. Typically winds build about lunchtime and drop again at sunset.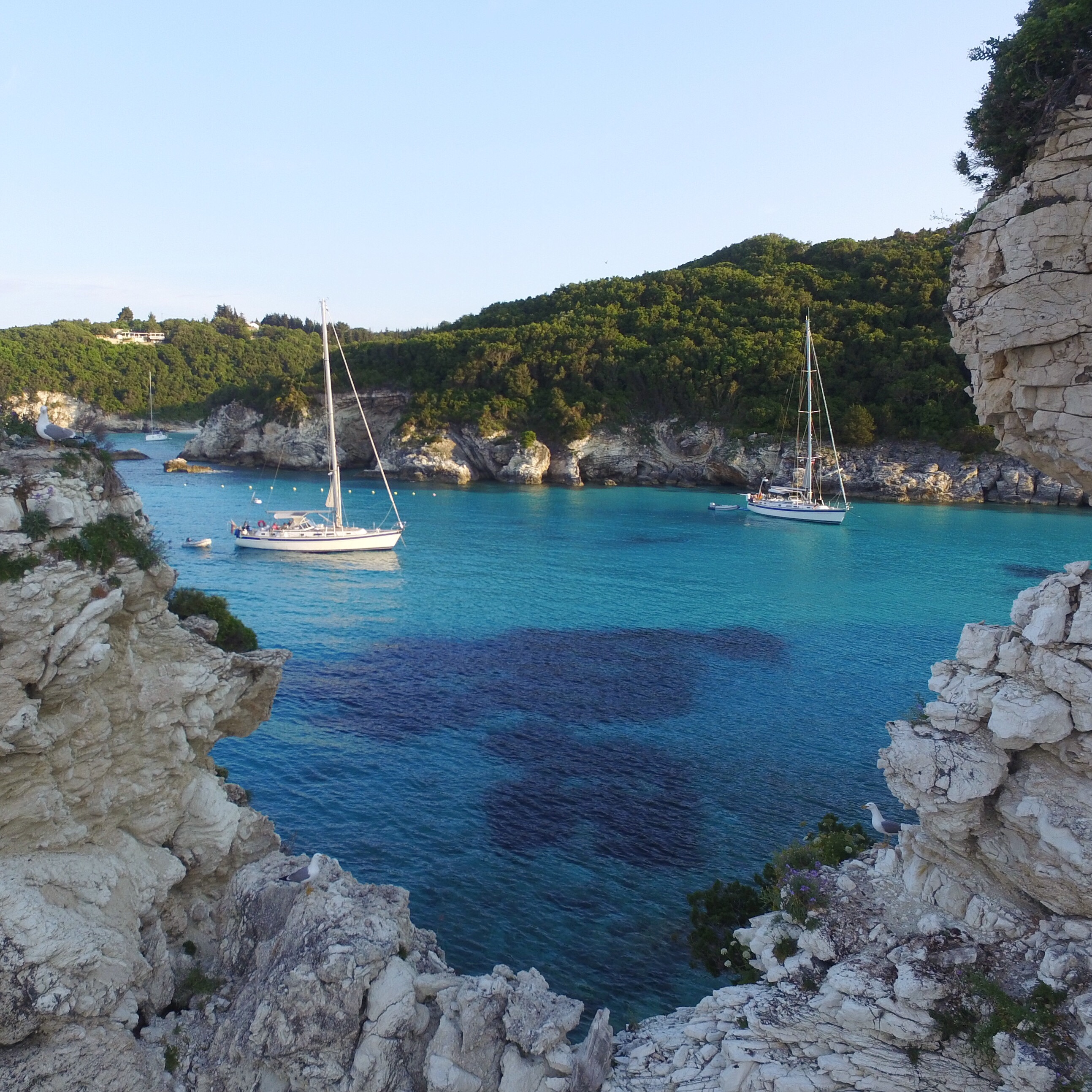 This means that you can spend the morning sailing gently to a lunch time stop to a secluded bay or pretty village and go for a swim or snorkel, have lunch on board and then have a great sail to your evening destination. The winds are fairly consistent and usually result in a very calm evening with still waters.
Imagine how Robinson Crusoe felt when he woke up to his first full day marooned on a desert island. Good morning from Antipaxos!
Here's a list of the places we stopped while sailing around the Greek Ionian Islands
1. Paleokastritsa Marina, Corfu – anchored (free)
2. Gouvia Marina (around €60/night for 43′ yacht incl. water and electricity)
3. Corfu Town, Corfu – anchored (free)
4. Petriti, Corfu – anchored (free)
5. Lakka, Paxos – anchored (free)
6. Port Gaios, Paxos – 26 Euro
7. Antipaxos- anchored (free)